Citizens Confronting While Detaining a Subject That Stabbed Woman at the Publix Supermarket in Seminole
49 year-old Bobby Martin Watson of St. Petersburg arrested for Armed Robbery and three counts of Aggravated Battery with Deadly Weapon/Great Bodily Harm.
Pinellas County Sheriff's Office deputies have arrested a man after he stabbed
a woman during a robbery and stabbed two good Samaritans attempting to help
the victim.
The incident occurred at the Publix at 7880 113th Street, Seminole at about 12:40 p.m. on Sunday, August 6, 2017.
According to deputies, the victim 44-year-old Rosanna Lynd of Seminole was sitting in her vehicle, a 2010 Toyota Highlander, in the parking lot of the Publix. The suspect 49-year-old Bobby Martin Watson approached Lynd while she was sitting in her vehicle.  He opened the door reaching over the victim and grabbed her purse.
Lynd began to struggle with Watson who stabbed her one time in the abdomen and one time in the left thigh. A Good Samaritan, 44-year-old Christopher McMann of St. Petersburg, observed the struggle, came to Lynd's aid, and was subsequently stabbed one time in the upper back by Watson.
Deputies say Watson then fled toward Seminole City Shopping Center with McMann and another Good Samaritan, 31 year-old Travis Jones of Seminole, pursuing him eastbound across 113th Street. A third Good Samaritan, Donald Rush of Washington, PA, who observed the altercation retrieved a hand gun from his vehicle and joined in the foot pursuit of Watson.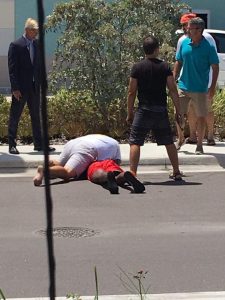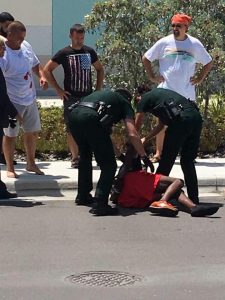 Deputies say McMann and Jones were able to tackle Watson in the parking lot of the Seminole City Shopping Center.  Subsequently, Jones was also stabbed in the abdomen during the struggle with Watson.
Donald Rush was able to disarm Watson by holding him at gun point until deputies arrived and took Watson into custody.
Rosanna Lynd was flown by Bayflite and Christopher McMann and Travis L Jones were transported by Sunstar Paramedics to Bayfront Health St. Petersburg.  All injures are being described as non-life threatening.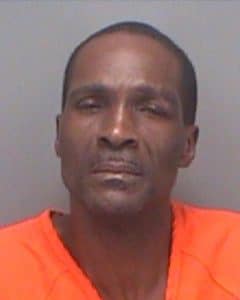 The suspect Bobby Martin Watson was transported to Pinellas County Jail after being medically cleared.
Deputies say an unknown make possibly a 1990's model gold vehicle was believed to be involved.
The investigation continues.