Clearwater Police have arrested two people involved in the murder of  69 year-old Mary Ring  at 1132 Engman St.
Officers responded to the residence this morning to check on the welfare of an individual there.
During that welfare check, a body was found inside the house.
Detectives obtained a search warrant to be able to re-enter the residence.
Authorities report that three people resided at the house – a woman in her 60s and two other younger individuals, a man and woman.
Detectives have been questioning those two individuals this afternoon.
Shorly after 10PM on Monday evening, CPD reports that two suspects have been arrested in connection with the woman's death.  The victim was 69 years-old and had been dead for two weeks.
Clearwater Police detectives have charged two suspects in connection with the homicide of a woman at 1132 Engman St.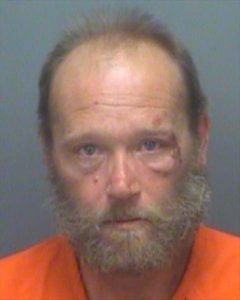 42 year-old Lawrence Edward Cannon was charged with first-degree murder in the death of Mary Ring.
Bookong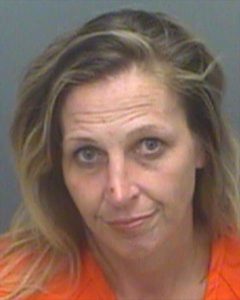 44 year-old Jennifer Elam was charged with accessory after the fact to first-degree murder.
Both are currently en route to the Pinellas County Jail where they will be booked.
All three of the individuals lived at the Engman Street address.
Cannon told detectives that he shot Ring in the early morning hours after the Super Bowl.
Cannon and Elam told detectives they spent the last two weeks trying to figure out how to dispose of the victim's body, which had been kept in the house since she was killed.
The two were tenants of the victim.
[gmap-embed id="16679″]