Investigators from the Clearwater Police Department are investigating a crash that occurred in the eastbound lanes of the Courtney Campbell Causeway at approximately 11:46 p.m. on Saturday, May 2, 2020.
Police say that a 2018 Nissan Sentra traveling westbound on the causeway went out of control and struck the guardrail on the north side of the road. The driver then over-corrected and veered into the eastbound lanes through a median break, striking a 2011 Ford F-150 nearly head-on.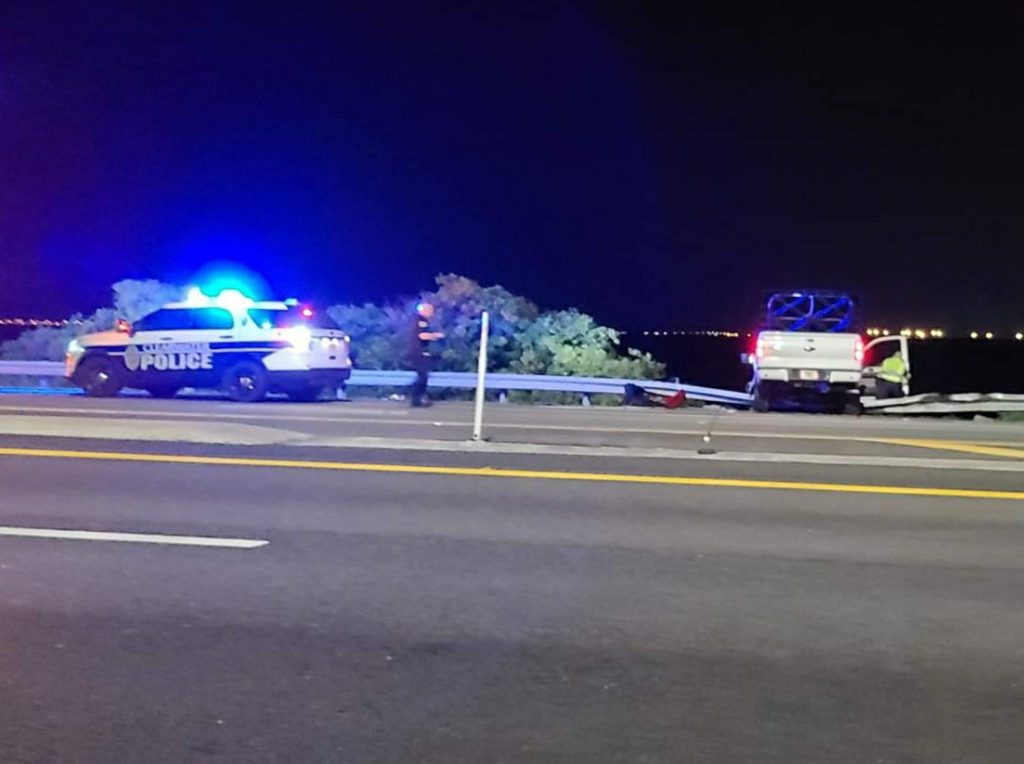 The driver of the Sentra, 36 year-old Diana Sandoval of Clearwater, was partially ejected and transported to St. Joseph's Hospital with potential life-threatening injuries.
The 27 year-old female passenger in the truck was taken to Bayfront Health St. Petersburg with serious injuries. No information was available regarding injuries to the 39 year-old driver of the truck.
The eastbound lanes of the Causeway were closed for several hours during the on-scene investigation.