The Florida Highway Patrol (FHP) continues to investigate a serious injury crash that occurred at approximately 9:15 p.m. on Saturday, May 2, 2020. The crash occurred on US-19 near Republic Drive in unincorporated Clearwater.
The 48 year-old male driver of a tractor trailer from Orlando was traveling northbound on US-19 in the left turn lane approaching Republic Drive. A 57 year-old Dunedin woman was traveling southbound on US-19 in the inside lane approaching Republic Drive in a passenger vehicle.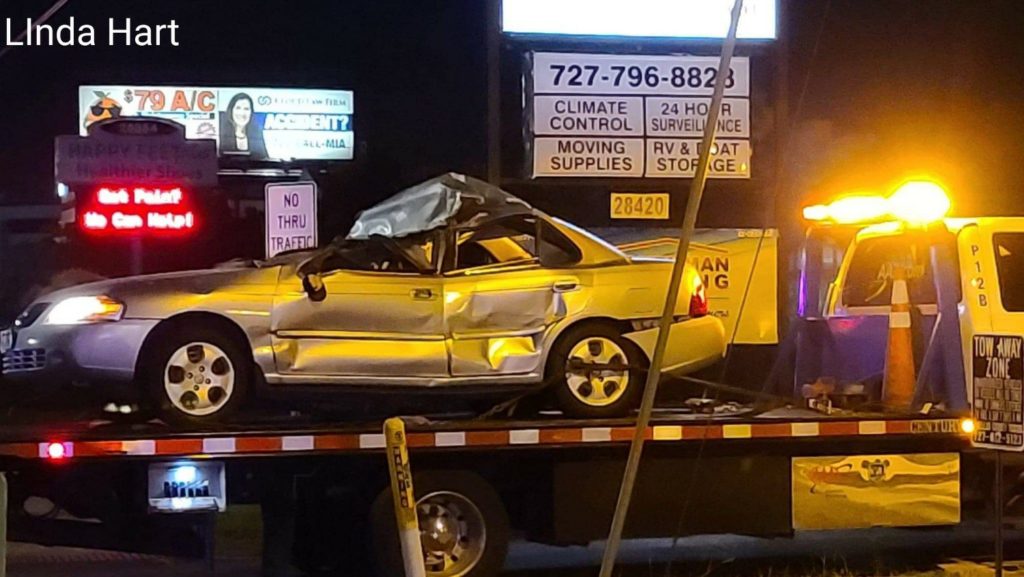 Troopers say the driver of the tractor trailer completed a u-turn into the path of the woman's sedan. She was unable to stop and collided with the trailer. Her vehicle was wedged under the trailer and dragged for a short distance. Firefighters were able to extricate her from the vehicle and she was rushed to a local trauma center with serious injuries.