Crash on Ulmerton Road Leaves Two Critically Injured and Killing Unborn Child
Updated 11:20 a.m.
The Florida Highway Patrol (FHP) continues to investigate a crash that occurred on Wednesday, August 16, 2017 at approximately 9:47 p.m.
According to FHP, 23 year-old Anthony Christian Forte of Indian Rocks Beach was traveling in a 2012 Toyota Scion westbound on Ulmerton Road at a high rate of speed approaching the intersection of 121st Street North.
A 2006 Jeep SUV being driven by 60 year-old Mark Williams was traveling southbound on 121st Street North stopped at a posted stop sign.  Williams then proceeded into the intersection and into the path of Toyota.  The crash left both vehicles heavily damaged which required firefighters to utilize tools to extricate at least one of the occupants.
Williams was critically injured in the crash.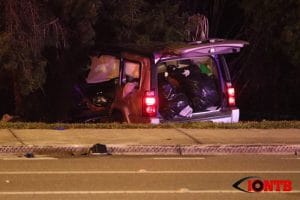 Forte was transported to Bayfront Health St. Petersburg with minor injuries.  One of his passengers was identified as 19 year-old Kerriann Hypatia Elders of Largo.  FHP reports that Elders was six months pregnant and the unborn child has died as a result of the crash.
22 year-old Drake Allen Doles and 21 year-old David James Parkhurst, both of Largo, were also passengers in the Toyota.  Doles was not transported to the hospital and Parkhurst reportedly experienced minor injuries and was transported to Bayfront Health St. Petersburg. Neither Doles nor Parkhurst were wearing a seatbelt at the time of the crash according to investigators.
FHP reports that charges are pending as the investigation continues but does not believe that alcohol contributed to the crash.
The crash closed the intersection until 5:30 a.m Thursday morning.
[gmap-embed id="19725″]
Video from the scene at approximately 11pm
Largo: FHP continues their investigation into the injury crash on Ulmerton Road

Posted by IONTB on Wednesday, August 16, 2017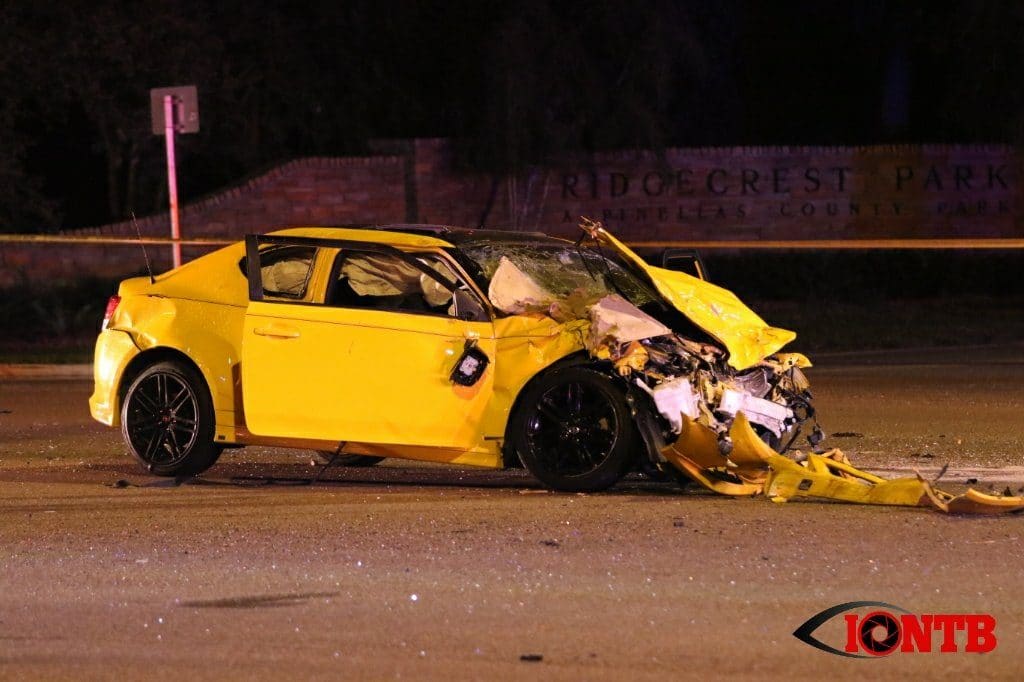 Correction: The Jeep Comanche was changed to a Jeep SUV due to possible error in the press release from FHP
Correction: FHP has now made corrections showing that Williams was the only occupant in the Jeep and the four others were in the Toyota