Driver Charged With DUI After Crash on Courtney Campbell Causeway
26 year-old Lina Marie Paige of Clearwater, Florida faces three criminal charges, including DUI, after this morning's wreck that left a Clearwater man critically injured.
She was booked into the Pinellas County Jail after being medically cleared at Clearwater ER after the crash that occurred in the westbound lanes of the Courtney Campbell Causeway.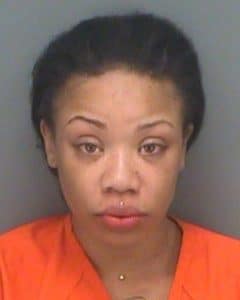 Her 2010 Mercedez-Benz slammed into the rear of a work van also traveling west about 3:15 this morning. The impact sent the van veering out of control, where it then slammed into a guardrail, flipped and then came to rest upright.
The driver of the van, 52 year-old Gregory Palmer of Clearwater, was taken to Bayfront Health St. Petersburg, where he remains in critical condition.
Paige was charged with driving under the influence involving serious bodily injury, battery on a law enforcement officer and driving with a license suspended or revoked.
Westbound lanes of the causeway were closed for more than five hours as the investigation into the crash was conducted.
Comments
comments