The Florida Highway Patrol (FHP) is currently investigating a fatality crash that occurred at approximately 3 a.m. on Sunday December 30, 2018.
The crash occurred on Starkey Road near Magnolia Drive.
Crews from the City of Seminole Fire Rescue arrived on scene and identified three patients that were declared trauma alerts. Additional resources were dispatched as one vehicle was on fire and up against a Duke Energy utility pole. Firefighter had difficulty gaining access to one of the patients as the door of the vehicle could not be opened.
According to troopers, 56 year-old Robert Lee Fournier of Seminole was traveling southbound on Starkey Road at Magnolia Drive in a 2013 Dodge Challenger.
Roger Lee Edwards, age 50 of Seminole, was operating a 2006 Lincoln Mark LT was traveling northbound on Starkey Road, south of the intersection with Magnolia Drive. At the intersection, Fournier, turned into the path of the Lincoln. As a result, the right front of the Dodge collided with the front of the Lincoln.
The Dodge traveled northeast, departed the roadway and collided with a concrete bus bench. The Lincoln continued and struck a street sign, then a wooden privacy fence located at 8897 Magnolia Drive, overturned and struck a utility pole.

Fournier, the driver of the Dodge was transported to St. Petersburg General where he died from his injuries.
Edwards, the driver of the Lincoln was transported with critical injuries to Bayfront Heath St. Petersburg. His passenger, 47 year-old Christopher Clark of Seminole, was transported with serious injuries to the same hospital.
Troopers say that both occupants of the Lincoln were drinking and the investigation continues.
It is unknown if Fournier was drinking and that will be determined as the investigation continues.
Troopers say that charges are pending and that Edwards was not wearing a seat belt at the time of the crash.
As of Monday afternoon, FHP reported that Edwards remains hospitalized with serious injuries.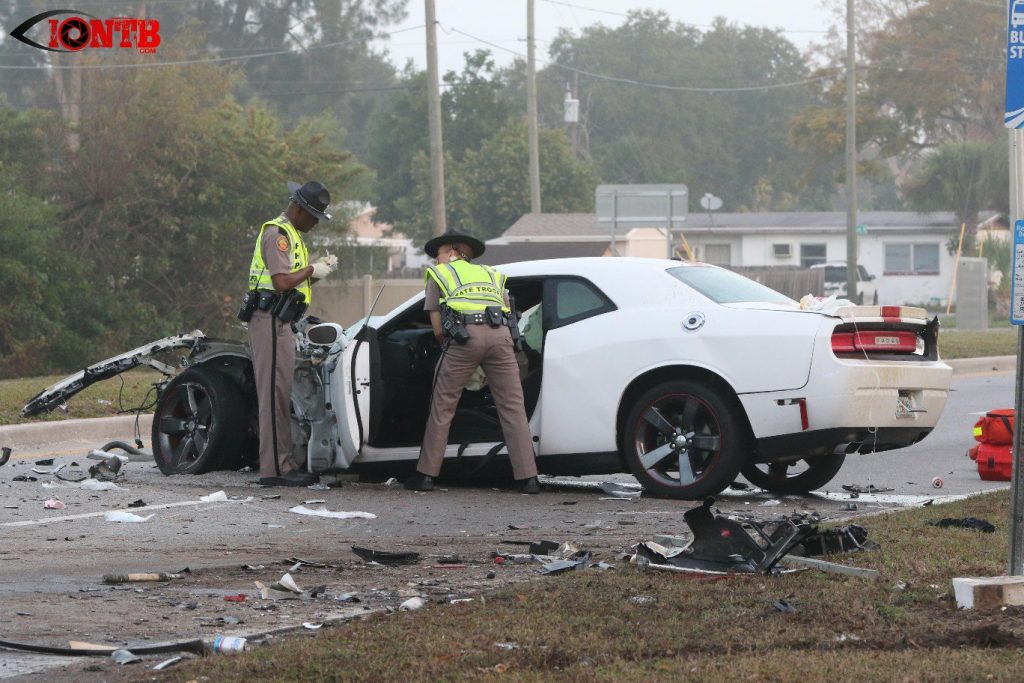 Weather conditions at the time of the crash did not contribute to the incident. There was minimal fog in the area at the time of the crash.
Updates will be made to this article as names are released following notification of next of kin.
The crash closed down all lanes of Starkey Road during the investigation. The southbound lanes of Starkey Road opened at approximately 9 a.m.
Video from scene overnight on Starkey Road
Photos from scene overnight on Starkey Road
Comments
comments