Pinellas deputies arrest two juveniles after they committed multiple vehicle burglaries and stole a vehicle in unincorporated Clearwater.
At about 2:16 a.m. on Friday, March 22, 2019, while deputies were patrolling for routine burglary prevention, in the area of 298th Avenue North and 67th Street North in unincorporated Clearwater, a black male was observed fleeing on foot after seeing the marked patrol vehicle.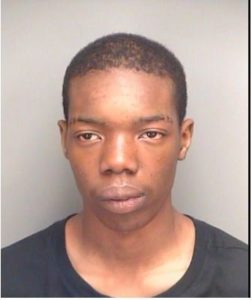 Deputies say the subject, later identified as 15-year old Keondrae Brown, and a second subject, identified as 17-year-old Ariq Newton, entered a stolen vehicle and left the area at a high rate of speed. The vehicle proceeded to enter onto US Highway 19 and head southbound.
The Flight Unit was able to locate the stolen vehicle on US Highway 19 and follow it from the air. Deputies attempted to utilize a tire deflation device to stop the vehicle at US Highway 19 and Dimmit Drive, but the vehicle was able to avoid the device.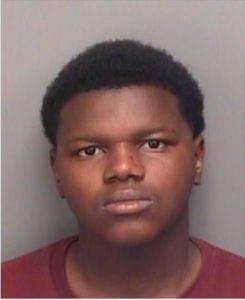 The vehicle exited US Highway 19 at Sunset Point Road, and made numerous turns before coming to a stop at Fulton Avenue and Harbor Drive.
Both subjects exited the vehicle and fled on foot northbound, where they attempted to hide behind several houses and eventually ran into the wooded area, which lines the Pinellas Trail.
A perimeter was set and with the assistance of the Flight Unit and the K-9 Unit, deputies apprehended both subjects without incident.
Brown was charged with one count of Grand Theft Auto, one count of Loitering and Prowling, and one count of Aggravated Fleeing and Eluding. Brown also had six active juvenile pick-up orders for various charges. Brown is classified as a Prolific Juvenile Offender. Newton was charged with one count of Grand Theft Auto. Both subjects are pending additional charges.
Deputies say both Brown and Newton were on felony probation for Grand Theft Auto and were being monitored by the Habitual Offender Monitoring Enforcement program, a task force aimed at reducing teen crime.
Through the course of the investigation, deputies learned that Brown was the only surviving occupant of the stolen vehicle that fled from deputies and crashed at US Highway and Tampa Road on August 6, 2017, where his brother and two others were killed.
Information on that crash can be found at https://iontb.com/three-dead-fleeing-stolen-vehicle-overnight-us-19-tampa-road/
Brown and Newton were transported to the Pinellas Juvenile Assessment Center without incident.
Comments
comments