On March 20, 2023, at approximately 9:20 a.m., deputies contacted a male subject riding a bicycle with a trailer attached near Seminole Boulevard and Ulmerton Road.
Shortly after making contact, deputies discovered the suspect, 40-year-old Kenneth Emery, had a warrant for petit theft out of Pinellas County. Deputies searched the trailer and located 11 forged $100 bills and 5 forged $10 bills. In addition, five people's personal identification information was in a plastic baggie. This included insurance cards, health department cards, multiple state identification cards, and a debit/bank card.
A silver 22LR "Looking glass" semi-automatic handgun was in a black puma backpack. Also found were 2 22LR rounds of ammunition and an empty 22LR magazine. A box of 556 ammunition with eight armor-piercing rounds and three standard rounds was also located, along with an additional 95 rounds of 22LR ammunition.
As a result of the search, a tan mini backpack was located that contained a blue cylindrical container and a black cylindrical container. Inside the containers, deputies located baggies with a white powder inside that tested positive for fentanyl based on a presumptive field test. A broken clear glass smoking pipe with white crystal residue was located, and field tested positive for methamphetamine.
During the arrest process, Emery fled from deputies on foot and was last seen northbound on Seminole Boulevard. Emery still had a handcuff attached to his left wrist.
Emery was handcuffed and placed in the deputy's vehicle. According to the arrest affidavit, Emery slipped the handcuffs to the front of his body and slipped his right hand out of the handcuff. He used the handcuffs to pray apart the door panel to access the door handle behind the panel. This allowed him to open the locked door, escape and flee on foot northbound on Seminole Boulevard.
The Pinellas County Sheriff's Office K9 Unit, Flight Unit, and Pasco Sheriff's Office Bloodhound extensively searched for several hours. Emery was described as approximately 5'9, 170 pounds, and was last seen wearing a dark blue Tampa Bay Storm jersey, tan jacket, and black pants. Emery has tattoos on the right side of his neck ("Dirty"), on his right fingers ("Spit"), and on his left fingers ("Game").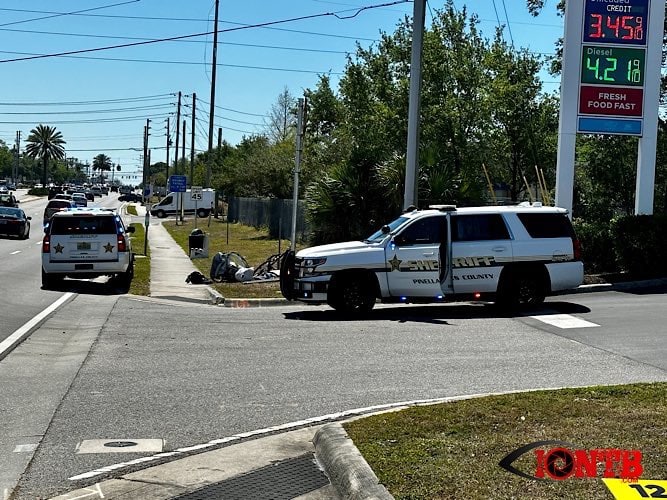 Emery now has several active charges in addition to the warrant for which he was taken into custody.
According to the Pinellas County Sheriff's Office, he was captured at approximately 11:16 a.m. on Wednesday, March 22, 2023 morning, in the 5500 block of 43rd Street N.
The handcuffs were not recovered.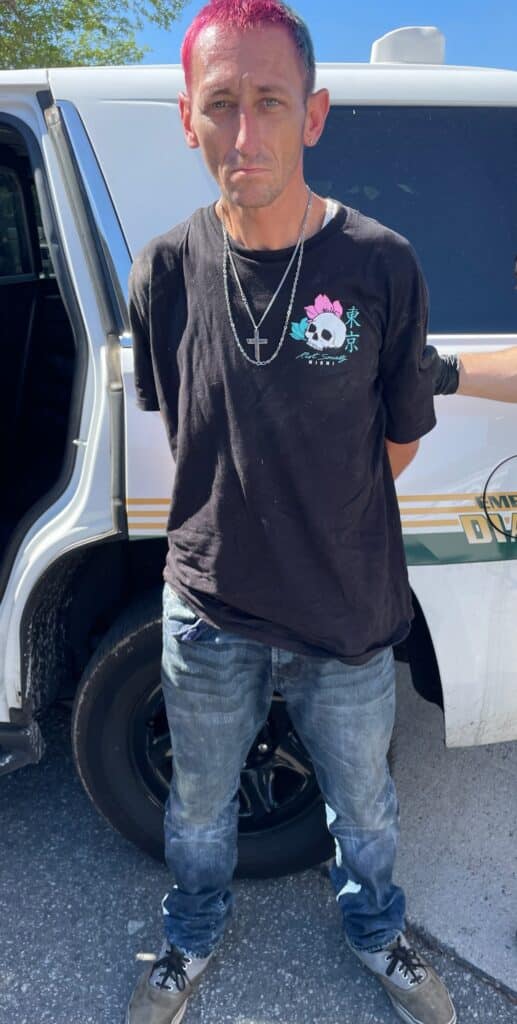 Charges: Warrant for Petit Theft and additional charges for Escape, Felon in Possession of a Firearm, Possession of Drug Paraphernalia, Possession and Fentanyl, Trafficking in Fentanyl, Possession of Forged Notes, Bills, Checks, or Drafts, and Unlawful Possession of Personal Identification Information of another person.
Note: Florida statute 944.02: "Prisoner" means any person who is under civil or criminal arrest and in the lawful custody of any law enforcement official, OR any person committed to or detained in any municipal or county jail or state prison, prison farm, or penitentiary, or to the custody of the department pursuant to lawful authority.