Detectives Arrest Man for Burglarizing and Starting a Fire at a Home In Unincorporated Seminole
Austin Michael Lang, age 19 of Seminole, was changed with three counts of burglary, possession of a controlled substance and arson in the first degree.
Detectives from the Pinellas County Sheriff's Office, assigned to the Arson & Auto Theft Unit, arrested Lang after a private residence was intentionally set on fire following a residential burglary in unincorporated Seminole.
According to detectives, at about 2:40 p.m. on Tuesday, April 17,2018, deputies were called to the private residence 8350 Flame Vine Avenue in unincorporated Seminole, for a report of a suspicious fire inside the residence.
Crews from the City of Seminole Fire Rescue also responded and extinguished a small fire in the laundry room, which was later determined to be set intentionally. The homeowner, 52 year-old Lance Klipper, advised when he returned home from work, he discovered the fire and burglary to his home.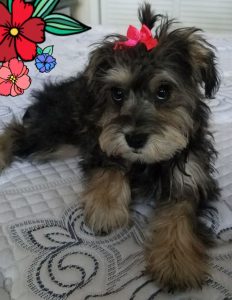 After the fire was extinguished, the residence appeared ransacked and it was apparent the family dog "Bailey" was missing along with other valuables. Detectives say the family dog was later found by detectives uninjured and was in the home when the fire was started.
Detectives say the fire caused minor property damage and no one was injured.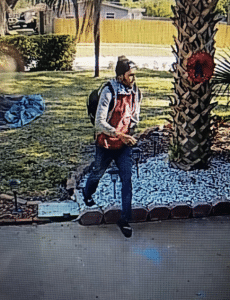 Detectives obtained surveillance video of a man who they say is the suspect in the arson investigation. The suspect is seen on surveillance video knocking on  the front door then goes around to the rear of the home. Approximately an hour later, the suspect is seen on video walking down the driveway with suitcases and bags. Through various investigative techniques detectives were able to  identify and locate the suspect 19 year-old Austin Lang near his home located at 8428 Gerbera Avenue, Seminole.
Investigators say Lang later admitted to the burglary and setting the fire. Detectives also recovered stolen items inside Lang's home from the burglary and from other burglaries committed in the area. Lang was charged and arrested for three counts of burglary, possession of a controlled substance and arson in the first degree.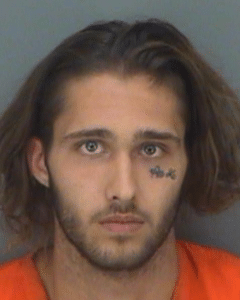 Lang was transported to the Pinellas County Jail.
Anyone with information and or who may be a victim of a burglary related to  this investigation is asked to contact Detective Larry McLean of the Arson & Auto Theft Unit at 727-582 6399, lmclean@pcsonet.com. Or contact Corporal T. Flanigan of the Burglary & Pawn Unit at 727-582-6945, tflanigan@pcsonet.com.
The investigation continues.
Comments
comments