Distracted Man Drives Camaro Down Interstate Embankment on I-275 in St. Petersburg
FHP has cited a driver for careless driving after crashing his 2016 Chevy Camaro in St. Petersburg.
Thomas Highhouse, age 61 of Pinellas Park, was travelling southbound on I-275 when troopers say he looked down to adjust his car stereo.  This distraction led to Highhouse losing control of his vehicle which traveled off the roadway and into the center median.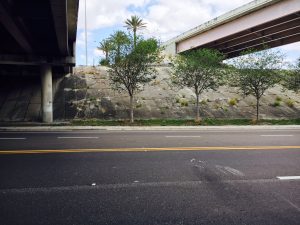 The Camaro continued in the center median until becoming airborne down the bridge embankment. It landed in the center of 5th Ave N, a drop of over 50 feet.
Highhouse was not injured in the crash.