Dogs Attack in St. Petersburg and Threaten First Responders
Updated 1:36 p.m.
At 9:24 a.m., officers from St. Petersburg Police were called to 2104 21st S., where five pit bulls were loose and had bitten two people.
When officers responded, they realized the dogs were coming out of two open windows that had no screens.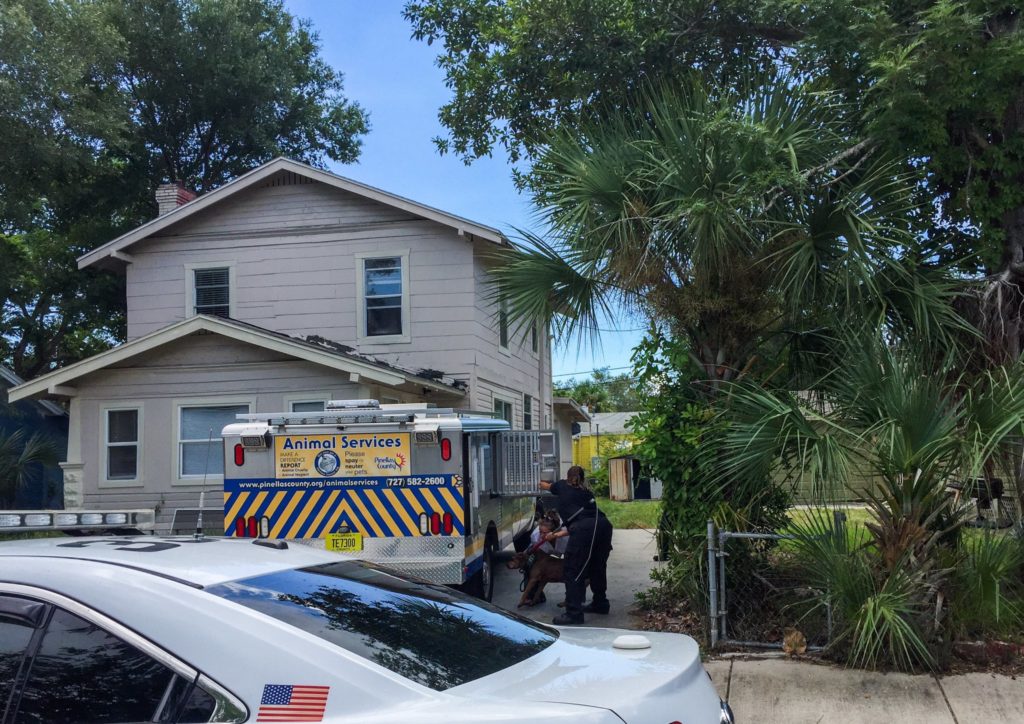 The dogs would charge at the officers when they attempted to exit their patrol cars and officers used CO2 fire extinguishers to force them away.  During this time, medics worked to treat the injured people.
Multiple Pinellas Animal Control officers responded and also had to fight off a attacking dogs.
At one time when the dogs all jumped back inside, officers were able to use OC pepper spray to keep them back while they closed the windows.
The dog owners were not home at the time.
The dog owner returned to the home and assisted the Animal Control Officer in loading the dogs into the Animal Control truck.
They were removed from the home. The dogs will be kept under quarantine and for further investigation.
62 year-old Robin Macon was bitten multiple times and was taken to the hospital with severe injuries.
52 year-old Laquanda Butler was bitten on the leg.
Comments
comments