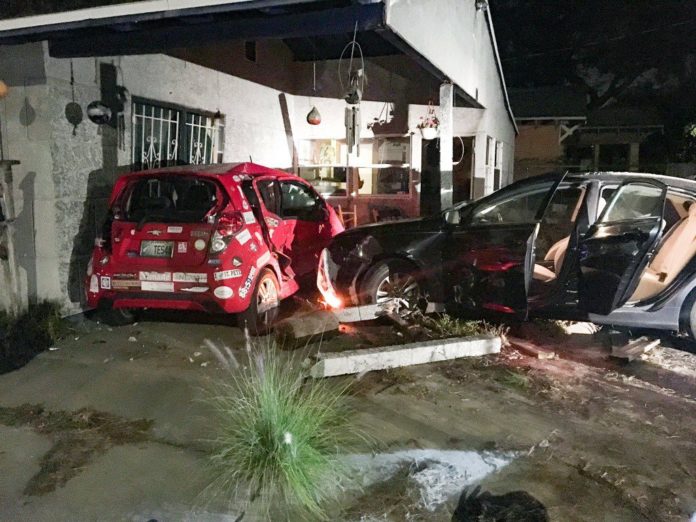 Officers from the St. Petersburg Police Department are currently on-scene where a stolen vehicle stuck a home at 3801 19th Avenue S.
Shortly after 10 p.m. on Monday, February 11, 2019, the driver of a stolen Hyundai lost control, drove through a fence, and hit a car parked in front of a house at 3801 19th Ave. S.
The impact pushed the parked car into the wall of the house. The only person in the home, an older man, was not injured.
The unknown driver of the stolen car ran from the scene and hasn't been located.
This is still an active investigation.
The fire department checked the house and it is structurally sound, so the resident will not be displaced.