Clearwater Police and Fire Rescue responded to the scene of a single-vehicle crash with serious injuries on Landmark Drive. The crash occurred at approximately 1:45 a.m. on Monday, June 14, 2021 near Meadow Hill Drive.
Daniel Rosinski, age 19, was headed southbound when the Suburban veered out of control and left the road. The vehicle flipped and ejected Rosinski and came to rest atop a fire hydrant.
Damage to the hydrant caused a hole to form amid the water leak, sending a large amount of dirt into the roadway.
Rosinski was found laying in the road by witnesses in several inches of water. He was taken to Bayfront Health St. Petersburg with life-threatening injuries.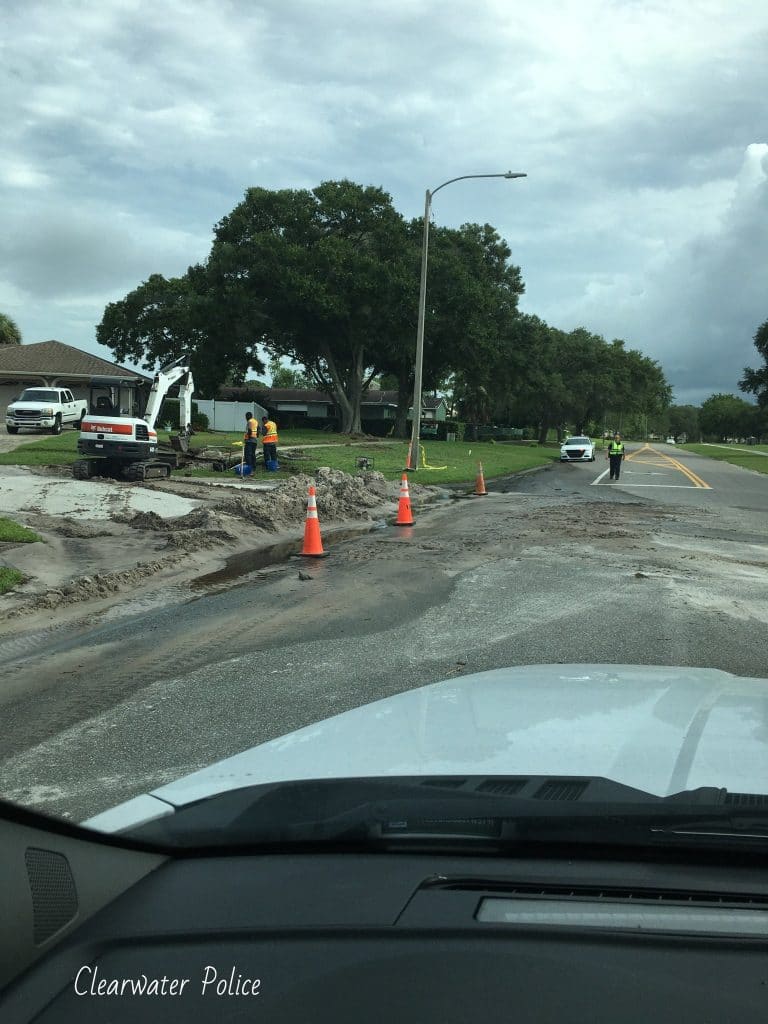 Police say speed and impairment are thought to be factors in the crash.
As of 9:30 a.m., the southbound lane of Landmark Drive remains closed. The northbound lane has reopened.