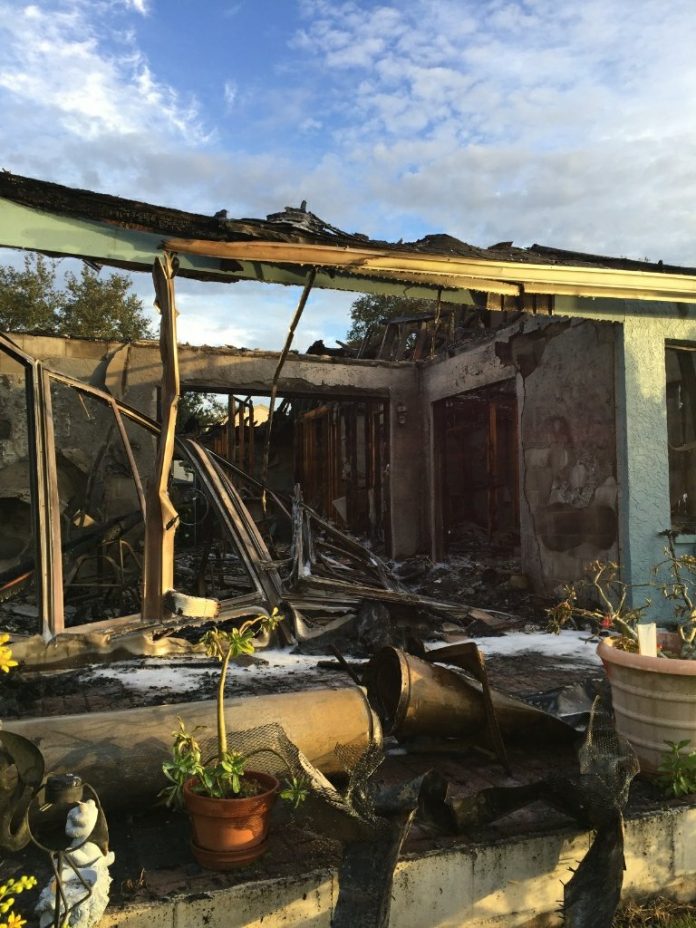 Fire Sparked by Lightning Strike Destroys Home in St. Petersburg
St. Petersburg Fire Rescue responded to a structure fire located at 836 Glades Court NE. at approximately 2:30 am on Saturday, September 2, 2017.
According to investigators, the fire was started by a lightning strike and it completely destroyed the home.
The owner of the home was the only one inside the house when the fire started and she was able to evacuate safely.
No injuries were reported.
[gmap-embed id="19976″]