Guilty: Largo Man Sentenced to 25 Years for November 2016 Murder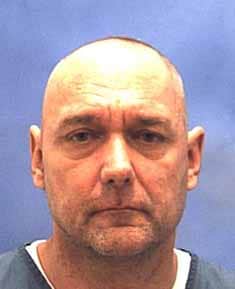 Lawrence Gilligan, age 50 of Largo, was sentenced to 25 years in prison for the death of Lisa Ann Wells.
On April 24, 2018, Gilligan changed his plea to guilty and was sentenced for murder in the second degree.
Gilligan was transferred to the Florida Department of Corrections on May 2, 2018.  His current release date is October 29, 2041 after gaining credit for 535 days of incarceration during the trial process.
Largo Police Department said that, "a solid investigation led to this conviction."
Largo Police Department (LPD) responded to Down Yonder MHP at 7001 142nd Ave N for a reported disturbance at about 2:40PM on Friday, November 4th.
According to LPD, arriving units located a deceased female inside a residence at this location.
At that time, 48 year-old Lawrence Edward was also located at the residence and taken into custody for aggravated domestic battery.
Following an autopsy conducted on November 5th, Largo Police Department announced that they charged 48 year-old Lawrence Edward Gilligan with First Degree Murder.
The reported cause of death was strangulation with contributing blunt force trauma.
According to arrest documentation, witnesses observed Gilligan punch, kick, and choke Wells earlier in the day and state, "I'm gonna kill you." The evening prior, a witness reported that Gilligan kicked her three times when she was down on the ground. Officers noted Wells had a significant laceration and bruising to her abdomen, arms, legs, and two black eyes.
Gilligan and Wells were living together in a common law marriage situation.
Prior to this incident, records indicated that Gilligan has been arrested eight times in the previous four years in Pinellas County.
Comments
comments