Update 10:35 PM: Silver Alert for George Demeree has been cancelled. Demeree has been located in Polk County.
Hillsborough County Sheriff's Office has issued a silver alert for 82 year old George Francis Demeree.
Sometime between the hours of 10:00 am and 2:00 pm today, March 10, 2017 Demeree got into his 2014 Jeep Cherokee and drove away from his residence on Beulah Land Drive.
Demeree has dementia and is not allowed to drive, hasn't driven in over a year and is not familiar with the area. He did not take his wallet, Identification, money or cell phone with him.
2014 Jeep Grand Cherokee, white in color
New York License plate – D S R 5 2 7 5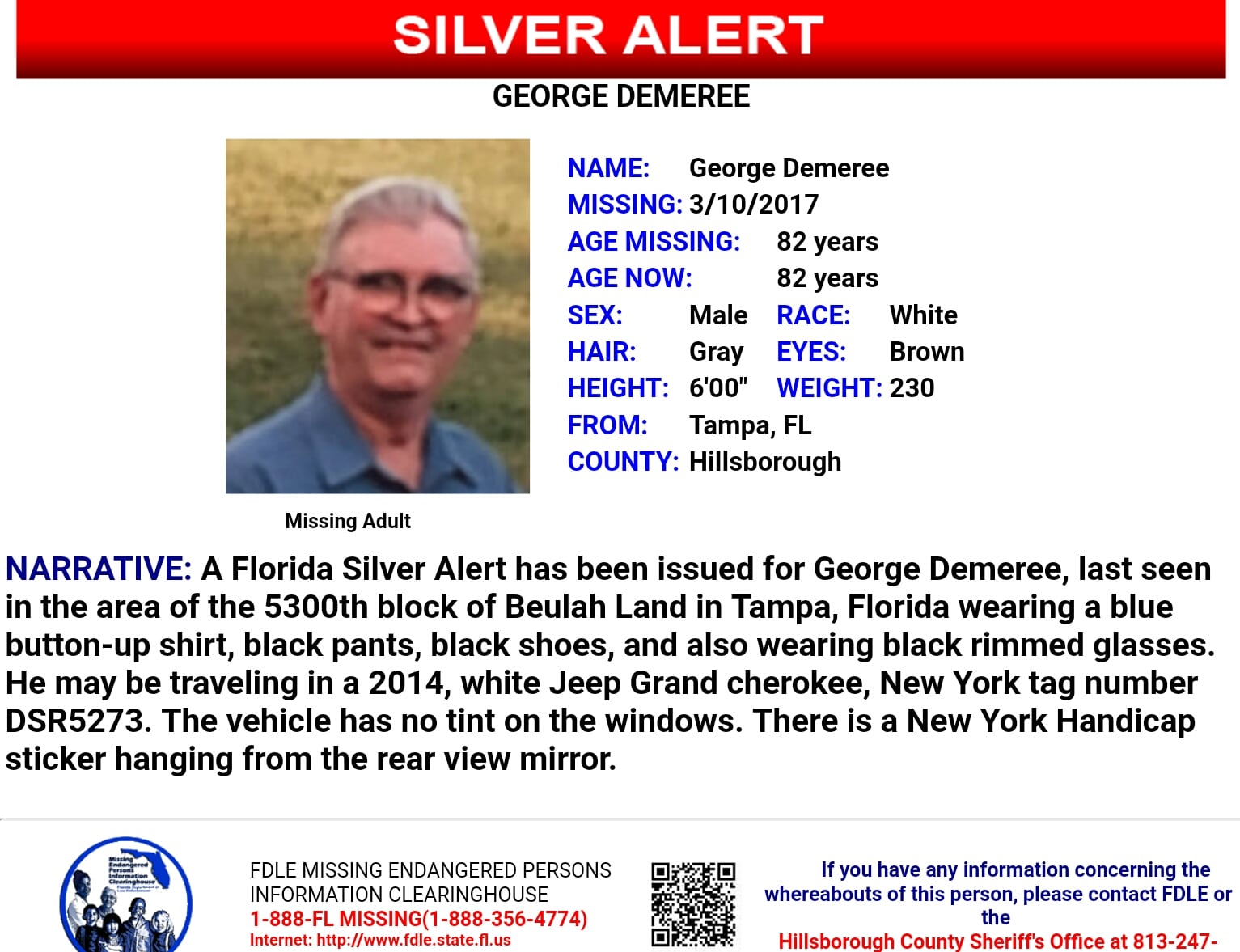 Description: white male, 6′, 230 lbs., brown eyes, silver hair. Wears glasses. He was last.seen wearing a blue shirt, black pants and black shoes.
Anyone with any information reference the.whereabouts of George Demeree is asked to call the Hillsborough County Sheriff's Office at 247-8200.
Comments
comments