Clearwater Police continue to investigate a serious injury crash that occurred on Court Street near Hillcrest Avenue.
The crash occurred at approximately 12:40 a.m. on Monday, May 6, 2019.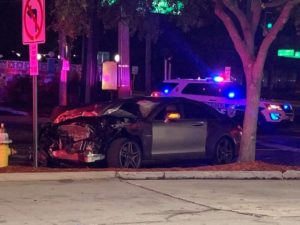 One of the vehicles involved, a Mercedes AMG, was reported stolen according to Clearwater Police. The driver of the car, 25 year-old Corey Feldman of Clearwater, ran from the scene after the crash. He was located a short time later at a nearby hotel. Feldman was transported to Morton Plant Hospital for treatment of his injuries
He reportedly stole a friend's Mercedes AMG from the Speedway gas station at Chestnut Street and Fort Harrison Avenue, then drove at a high rate of speed eastbound on Court Street. He slammed into the rear of a BMW that also was traveling eastbound. The male driver of that BMW is in critical condition, while the female passenger is being treated for her injuries. Both are at Bayfront Health St. Petersburg.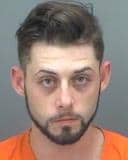 Feldman will be charged with grand theft auto, DUI with serious bodily injury, leaving the scene of a crash with serious bodily injury, careless driving and driving with a suspended license.
As of 7 a.m., Court Street was still closed between Hillcrest and San Remo due to debris removal.
Comments
comments