Man Arrested After Ramming a Vehicle Multiple Times in Attempt to Flee Madeira Beach Crash
A man was taken into custody on Saturday afternoon after his involvement in a vehicle crash on Gulf Blvd in Madeira Beach.
Deputies say that they received reports of a reckless driver, weaving in and out of traffic in an orange Kia, on Gulf Blvd near 180th Avenue shortly after 4 p.m. on Saturday, July 7, 2018.
Deputy Todd Amlin arrived on the scene of a altercation at approximately 4:10 p.m. at the intersection of 155th Avenue and Gulf Boulevard.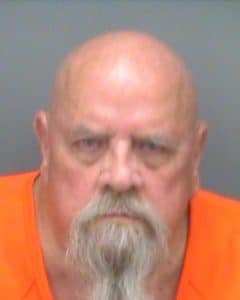 According to the arrest affidavit, multiple witnesses report that 75 year-old W V Graham was sitting behind the wheel of a 2011 red Kia Rio ramming a 2018 Toyota Camry.  Graham was intentionally ramming the Camry in an attempt to flee the crash according to both the deputy and witnesses.  Graham initially refused the deputies orders to turn off and exit the vehicle.  Eventually, Graham did exit the vehicle at which time the deputy smelled an odor of an alcoholic beverage coming from his breath.
Graham was unable to satisfactorily complete a field sobriety test.  Two breath test for alcohol were recorded as .148 and .146. In Florida, you can get a DUI if you drive or are in physical control of a vehicle with an alcohol concentration of .08 or higher.
Graham was arrested on the following charges
Driving Under the Influence
Resisting an Officer Without Violence (Obstruction)
Battery, Aggravated (Deadly Weapon)
Criminal Mischief
The damage during this incident was estimated to be $13,000.  The 2018 Toyota Camry that was struck was a rental vehicle from Budget Rental Car.  There were no reported injuries as a result of the incident.
Graham has a local address at a Indian Shores Condominium with a permanent address in Darien, Illinois.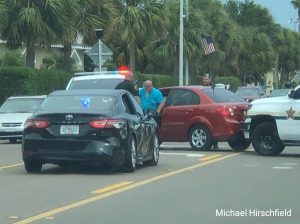 Comments
comments