Man Arrested After Clearwater Woman Awakens to Find Burglary Suspect Standing in Her Bedroom
Pinellas Deputies arrested 48 year-old Edwin Figueroa Thursday evening for his role in a burglary to a home in Clearwater.
Earlier in the week, Clearwater Police detectives asked for the public's help to identify a man who broke into a home in eastern Clearwater.  The crime occurred about 4:30 a.m. on Saturday, December 16, 2017, when the man entered the residence through a window that was not secured.
The female resident was awakened when her dog started barking and she saw the man standing in the bedroom. He then fled the residence through the front door.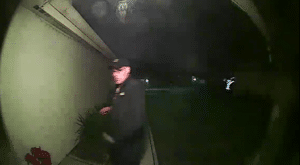 Deputies arrested Figueroa Thursday night for an out-of-state warrant and being a suspect in several burglaries.  Deputies notified Clearwater Police detectives of the similarities between multiple cases involving both agencies.
Clearwater detectives responded to interview Figueroa.  During the interview, detectives developed probable cause for his arrest and charged him with Residential Burglary to an Occupied Structure and Grand Theft.
Comments
comments