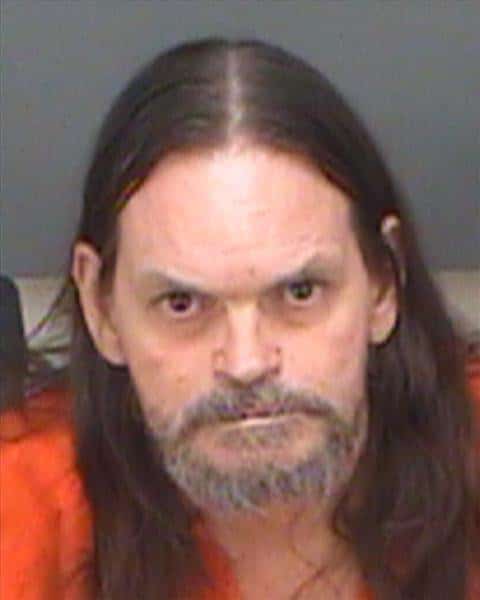 Detectives assigned to the Robbery/Homicide Unit are investigating the death of a Pinellas County Jail inmate.
According to detectives, on the morning of Friday, March 8, 2019, 60-year-old
inmate James Wolf suffered a medical episode while in the medical wing of the
Pinellas County Jail. He died at 8:52 a.m. on the same day.
Detectives say Wolf was undergoing treatment for a pre-existing terminal 
illness. His death does not appear suspicious in nature. Court records show he was to be released on the same day under the care of hospice.
There were no obvious signs of injuries on the inmate's person and no
incidents of confrontation or use of force.
On July 28, 2018, Wolf was involved in a fatal four vehicle crash that killed
a father and son in Seminole. Following a criminal investigation into the
crash, deputies arrested Wolf on August 14, 2018, for two counts of DUI
Manslaughter.
The crash occurred at approximately 6:56 p.m. on Saturday, July 28, 2018 in the westbound lanes of Park Boulevard approaching the intersection of 104th Lane N.
The crash was investigated by the Major Accident Investigation Team (M.A.I.T.) from the Pinellas County Sheriff's Office.
According to investigators, 60-year-old James Wolf of Seminole, was driving his 2005 Chevrolet SUV westbound in the median lane of Park Boulevard, approaching the intersection of 104th Lane, in Seminole.
Investigators say Wolf failed to stop for a red traffic light and struck the rear end of a 2001 Lexus being driven by 49-year-old Edward Delzer of New Port Richey, and occupied by his father 86-year-old Harvey Delzer of Madeira Beach, as they were stopped on Park Boulevard waiting at the red traffic light.
Witnesses told investigators the force of the impact pushed Delzer's Lexus and Wolf's Chevrolet into the eastbound lanes of Park Boulevard.
Investigators say Delzer's Lexus struck a 2017 Chrysler van being driven by 38-year old Kelly Shallow of Gulfport, who was traveling eastbound on Park Boulevard.
Wolf's Chevrolet struck a 2015 Infiniti SUV being driven by 52-year-old Michael Young of Seminole, who was also traveling eastbound.
Paramedics from Seminole Fire Rescue responded to the scene.
Edward Delzer and his father Harvey Delzer were pronounced deceased at the scene.
James Wolf was transported to Bayfront Health St. Petersburg Hospital with non-life threatening injuries. Investigators say Wolf had a distinct odor of an alcoholic beverage emanating from his breath, he shows signs of impairment, and admitted to consuming alcohol prior to the crash.
The investigtion revealed that Wolf's vehicle was traveling at approximately 82 mph at the time of the vehicle impact.
At approximately 6:25 p.m. on Tuesday, August 14, 2018, deputies arrested Wolf at this home in Seminole. He was charged with two counts of DUI Manslaughter.
Kelly Shallow and her three passengers were uninjured. Michael Young was uninjured.
Due to the severity of the crash, deputies closed Park Boulevard for several hours while they conducted their investigation.
Comments
comments