The Largo Police Department is investigating the shooting death of a 22 year-old man at the Autumn Chase apartments at 2200 Gladys Street.
The shooting took place in the parking lot near building 1200 at approximately 10 p.m. on July 7, 2019.
The victim, who did not reside at the apartment complex, died at the scene.
Investigators have named three people involved in what is being called first degree murder.
Gavin Griffin, age 18 of Largo, was booked into the Pinellas County Jail on Tuesday, July 9, 2019 at approximately 10 p.m.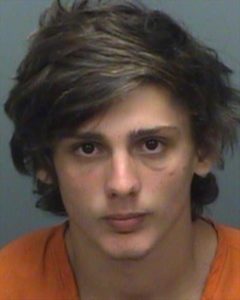 According to arrest documentation, Griffin and two other individuals, 20 year-old Ryan Elliott and 17 year-old Patrick Tully, arranged a robbery under the ruse of a drug transaction with the victim.
When the victim arrived at the location, two shots were fired by either Elliott or Tully. The arrest documentation indicates that Griffin, who knew the victim, arranged for the meeting for the marijuana sale to the victim.
There is an active warrant for the arrest of Ryan Elliott AKA Hundo Rich. He is to be considered armed and 
dangerous.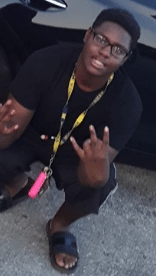 After the shooting, the three subjects fled the scene.
Largo Police continue with their investigation.
The victim's family wish to remain confidential.
Griffin is being held in the Pinellas County Jail with no bail and facing charges of Murder in the First Degree (Felony Murder).
Patrick Tully is reportedly in custody. No specific information is immediately available due to his age.
Tully was arrested by Gulfport Police in May of 2019. Tully had a handgun in his backpack at Boca Ciega High. The school resource officer found the loaded, .40-caliber, Glock handgun in Tully's backpack, The officer seized the firearm and placed him under arrest.
Ryan Elliott is reportedly not yet in custody.
Anyone with information in this incident is urged to call the Largo Police Department at 727-587-6730.