Crews from Dunedin Fire Rescue and the Pinellas County Sheriff's Office responded to reports of a vehicle crash on Causeway Boulevard at approximately 7:10 p.m. on Sunday, April 26, 2020.
The driver of a Subaru Outback, 81 year-old Joseph Low of Palm Harbor, was traveling eastbound on Causeway Boulevard and entered onto the pedestrian walkway close to the entrance of Honeymoon Island State Park several hundred feet away. He continued to travel on the walkway as other motorists honked their horns and pedestrians attempted to get the man's attention by banging on the side of the vehicle. The walkway is lined by a metal barrier.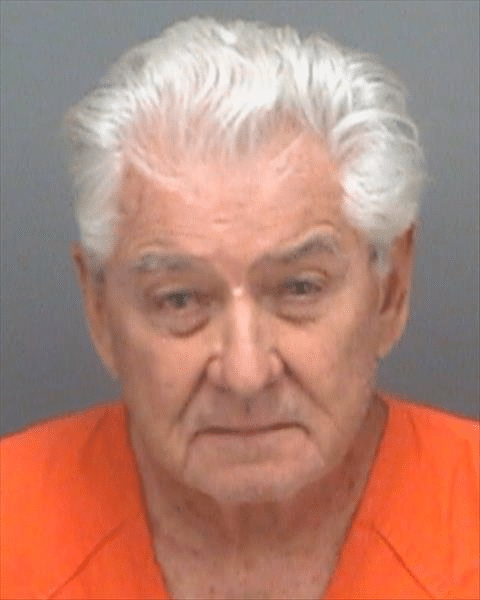 His vehicle got pinned between the narrowing railings on both side of the vehicle as the man reached the start of the small bridge. He was assisted from the vehicle, from the windows, by several witnesses who claimed his reverse lights were on.
The man was not injured in the incident and the Pinellas County Sheriff's Office investigated.
Low told the deputy that we was not aware of anyone hitting his vehicle and that he had driven on the Causeway many times before. In the arrest affidavit, the deputy noted that Low had glassy eyes and a distinct odor of alcohol on his breath.
Low consented and ultimately failed a field sobrity test. He was taken into custody and transported to the Pinellas County Jail.
A breath alcohol concentration concentration was conducted at the Central Breath Testing facility. His levels returned .109 and .108. In the State of Florida, .08 is the legal minimum for presumed alcohol impairment.
He was released from jail on $500 bond.
In the video below, you can see one of the witnesses make contact with Joseph Low.
VIDEO