Pinellas Park Police and Pinellas Park Fire Rescue were dispatched to reports of a vehicle crash in the 7300 block of Park Blvd at approximately 7:26 p.m. on Monday September 2, 2019.
Officers located a crash involving a 2014 Suzuki motorcycle and 2010 Cadillac SRX.
The driver of the motorcycle, 32 year-old James Paul Stewart of Clearwater, sustained fatal injuries as a result of the crash.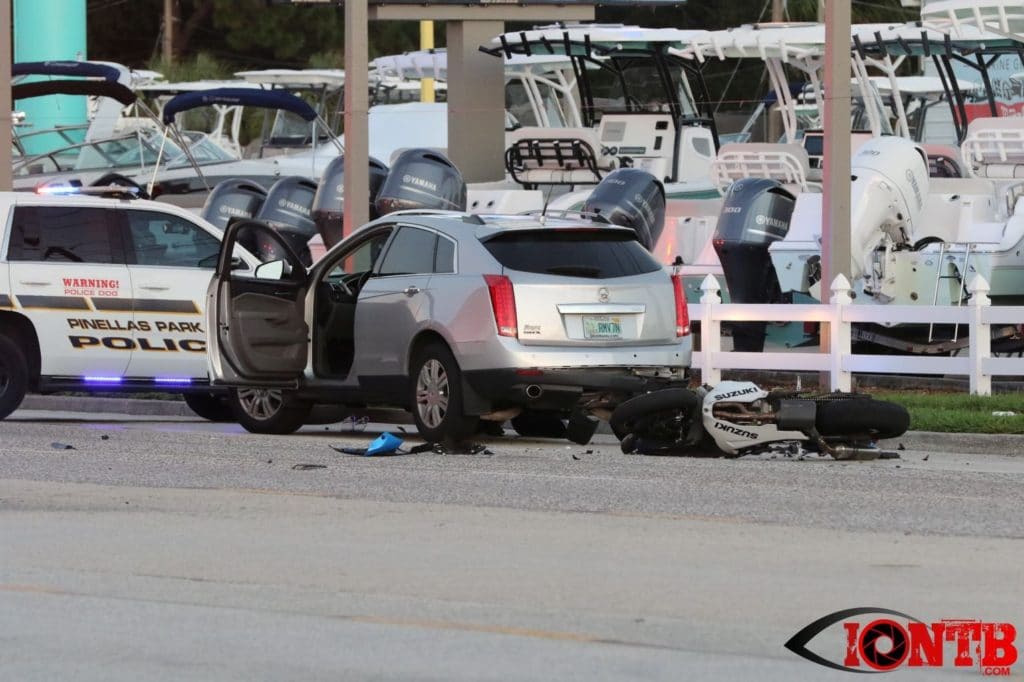 The investigation is in early stages but investigators say they learned the motorcycle was traveling eastbound on Park Blvd at a high rate of speed.
A witness to the incident advised the motorcycle had been making numerous lane changes prior to the crash occurring.
The Cadillac was traveling westbound on Park Blvd, completing a u-turn at 73rd St. The motorcycle operator, Stewart, laid down the motorcycle, sliding along the roadway and became ejected from the bike. Stewart died at the scene.
Neither the 18 year-old driver nor the 66 year-old passenger of the Cadillac were injured. The driver remained on scene and is cooperating with the investigation. No injuries were sustained to either occupants of the Cadillac during the incident.
There are no charges at this time however, this investigation is still active.
At the same time, there was an unrelated crash at 74th Street and Park Boulevard.