The Florida Highway Patrol is investigating a crash in Hillsborough County that occurred shortly before 5:30 p.m. on Sunday, September 1, 2019.
According to troopers, one vehicle was traveling southbound on SR-60, entered the ramp to northbound I 275 and while merging into the mainline travel lanes lost control. The vehicle traveled across all northbound lanes from the entrance ramp and collided with the center median concrete barrier wall. The car overturned and was struck by another traveling northbound on I-275.
From the initial impact with the barrier wall, concrete block was projected into the southbound lanes and into the path two other vehicles. Both vehicles collided with the concrete debris, which caused one of them to erupt into flames.
All drivers sustained minor injuries. I-275 is closed in both directions.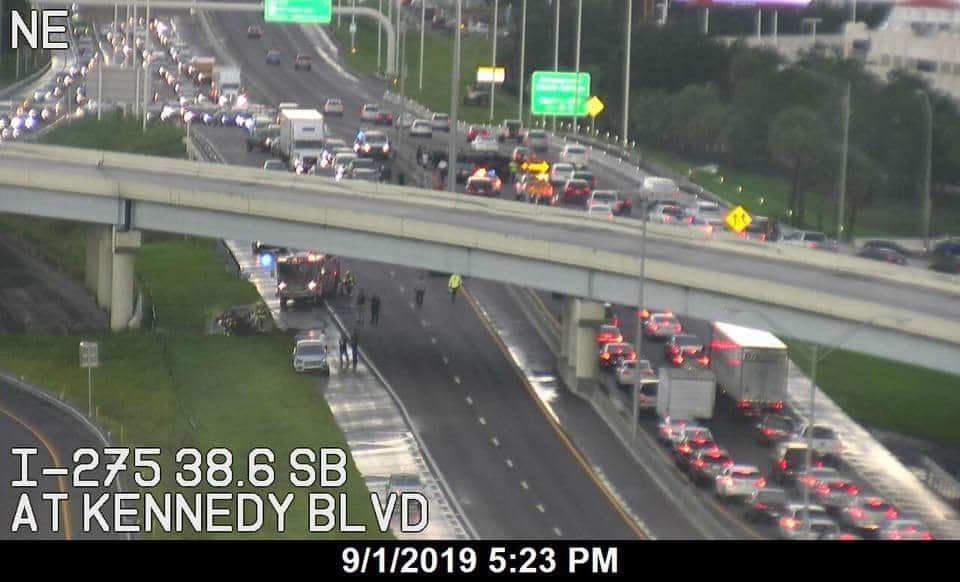 Additional details will be released as they become available.