Motorcyclist Seriously Injured in Deputy Involved Collision in Pinellas Park
The Pinellas County Sheriff's Office Major Accident Investigation Team (M.A.I.T.) is investigating a crash involving one of their K-9 Deputies.  The crash occurred at approximately 7:11 p.m. on Sunday, September, 9 2018 at the intersection of 66th Street North and 70th Avenue in Pinellas Park.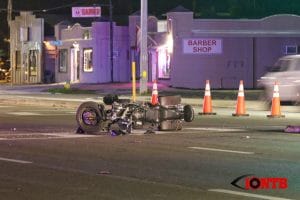 According to investigators, 24 year-old Dannie Tran of St. Petersburg, was driving his 2008 Harley Davidson westbound on 70th Avenue North, approaching 66th Street North.
Deputy Brissett and K-9 Cairo were stopped at the red light on 66th Street North and 70th Avenue North waiting for the green light to continue north in a Pinellas County Sheriff's Office 2016 Chevrolet Tahoe.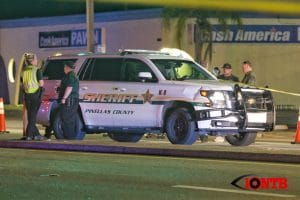 Once the light turned green, Deputy Brissett proceeded north in the median lane. Deputies say, Tran failed to stop for the red light at 66th Street North and crashed into the front passenger side of Deputy Brissett's cruiser. Due to the force of the crash, Tran was ejected from the motorcycle.
Paramedics responded to the scene and transported Tran to Bayfront Health St. Petersburg Hospital. Deputies say he sustained serious but non-life threatening injuries.
Deputy Brissett and his K-9 Cairo were not injured as a result of the crash.
Investigators say impairment does not appear to be a factor in this crash.
The investigation continues.
Video from the scene
[gmap-embed id="24977″]