The crash occurred in the eastbound lanes of Roosevelt Blvd past US-19 at Dodge Street at approximately 6:40 PM.  It may have involved up to 6 vehicles including one motorcycle.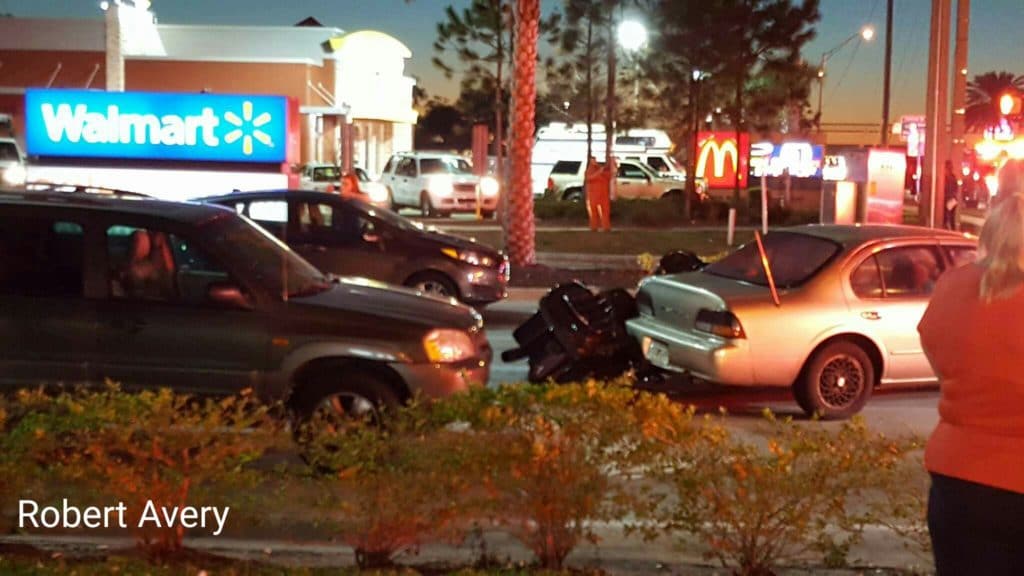 At about 7:05 PM, firefighters from Largo Fire Rescue were able to free one occupant from the vehicle in an extended extrication.  That occupant has been declared a trauma alert.
A trauma alert was declared earlier on a middle aged male rider of an involved motorcycle.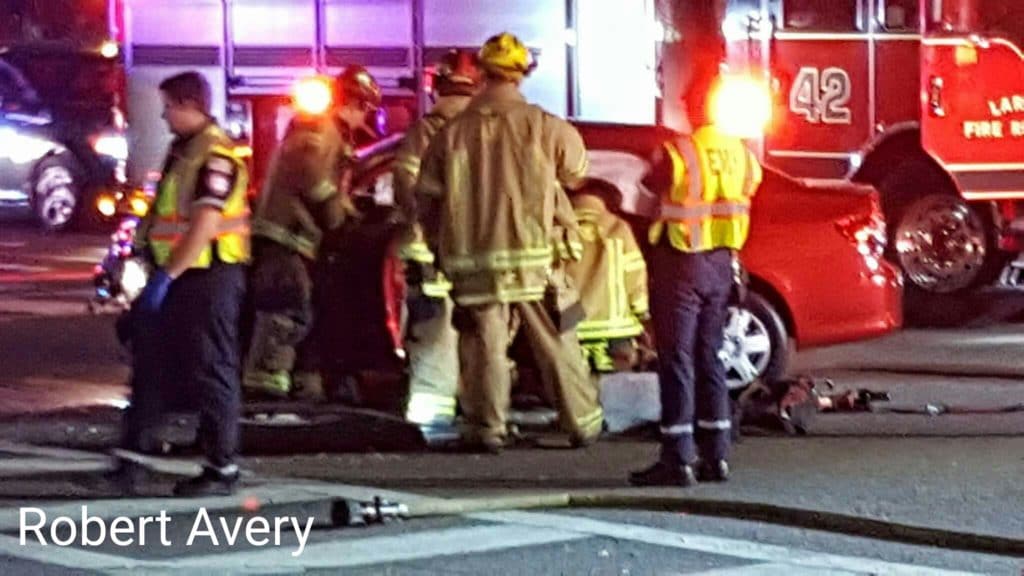 Both trauma alerts were transported to Bayfront Health St. Petersburg.  A third patient was being evaluated with minor injuries.
Largo Police are one scene and Troopers from Florida Highway Patrol are enroute to conduct an investigation.
All eastbound lanes were closed after the crash.  Two eastbound lanes reopened at about 7:30 PM.
None of the injuries appeared life-threatening.