The National Weather Service (NSW) conducted an on-site survey of the damage left behind from the tornado that passed through Pinellas Park. The tornado touched down at approximately 3:49 p.m. on Wednesday, December 16, 2020
The tornado was generated as a low pressure in the Gulf of Mexico moved through West Central Florida. A surge of moisture ahead of the front created a brief opportunity for strong and locally severe storms. The strongest thunderstorm cell tracked from central Pinellas County to north of Plant City then into north Lakeland.
The Pinellas County tornado was categorized as an EF2 tornado which brought estimated peak winds of 125 mph. The width of the tornado was approximately 300 yards as it traveled about 13.1 miles.
The approximate path can be seen in the graphic below.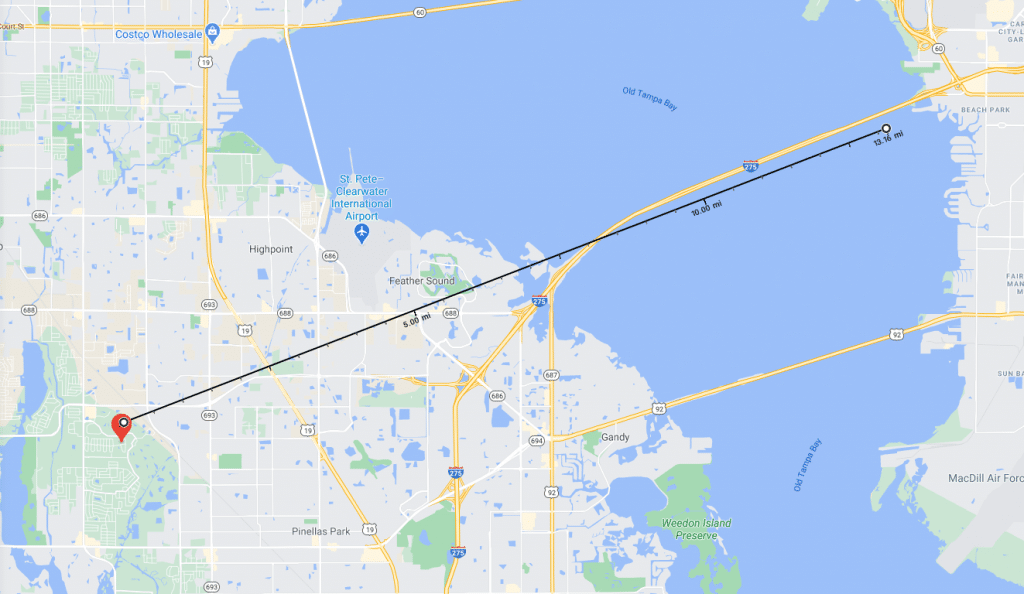 A thunderstorm over the Gulf of Mexico was rotating and weakened as it moved onshore. The storm spun up again quickly and dropped a violent tornado in parts of the Bayou Club, then crossed Belcher Road and hit an industrial park where the greatest damage was observed. Buildings had uplift and removal of roof decking and outer wall collapse. Two buildings were destroyed and five had major damage. Several buildings at a boat storage facility had major damage and large 2-ton boats were thrown about.
The damage became more spotty as it approached US Hwy 19. Insulation debris collected on a fence near the St. Pete Clearwater International Airport. Tornado then crossed over the Howard Frankland Bridge.
The Enhanced Fujita (EF) Scale classifies tornadoes into the following categories
EF0…WEAK……65 TO 85 MPH
EF1…WEAK……86 TO 110 MPH
EF2…STRONG….111 TO 135 MPH
EF3…STRONG….136 TO 165 MPH
EF4…VIOLENT…166 TO 200 MPH
EF5…VIOLENT…>200 MPH