Multiple units from the St. Petersburg Police Department, St. Petersburg Fire Rescue and the Pinellas County Sheriff's Office are on-scene of an officer involved shooting.
The incident took place about 1:45 a.m. on Friday, March 29, 2019.
According to investigators, a Pinellas County Sheriff's deputy with the Violent Crimes Task Force (VCTF) attempted to make a traffic stop in St. Petersburg in the area of 3rd Ave.South and 26th street.
The driver, 23 year-old Elijah Johnson of St. Petersburg, initially stopped, but then fled from the scene. Shortly afterwords, the driver abandoned his car at 2nd Ave.South and 26th Street.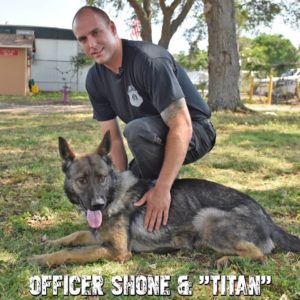 At that point, a St. Petersburg K-9 Officer and his dog began tracking the area. The suspect shot K-9 Titan, then fled from that scene.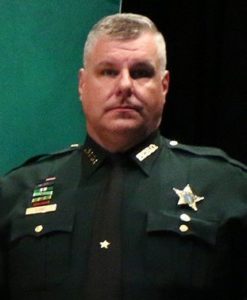 A short time later, the suspect fired shots at a PCSO Sgt who was in his vehicle at 3rd Ave.South and 27th St. Sgt David Stang was shot in the shoulder. Sgt Stang was taken to Bayfront health where he is in stable condition.
The suspect was found dead with what appears to be a self inflicted gunshot wound near 3rd Ave S. and 26th St.
At this time, it appears no deputy or officer fired a weapon.
K-9 Titan underwent surgery and he is also in stable condition.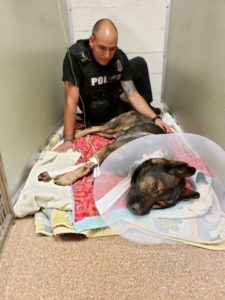 Additional information will be released as it becomes available. The investigation is in the early stages and information is subject to change as facts are gathered
The Violent Crimes Task Force is a county-wide, multi-jurisdictional task force that focuses on violent crime in Pinellas County. The task force is comprised of law enforcement officers from the Pinellas County Sheriff's Office, St. Petersburg Police Department and the Clearwater Police Department.
The investigation continues.