Pinellas County School Board votes to change bell times for the 2018/2019 school year
The majority of schools will follow the bell schedule as posted below.
High School – 7:20 a.m.
Middle School – 9:40 a.m.
Elementary School – 8:45 a.m.
The bell times for Individual schools can be found in the images below.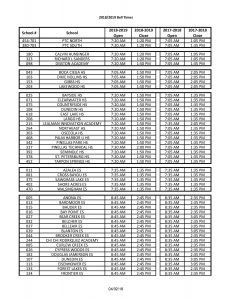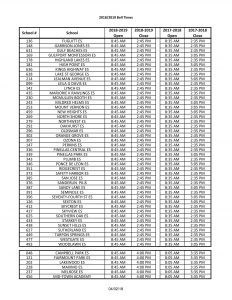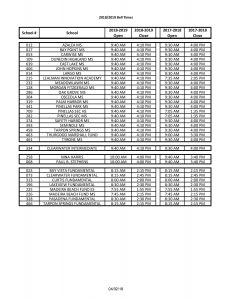 Comments
comments