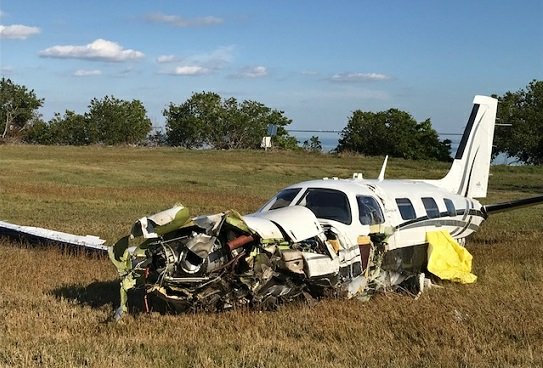 Plane Crashes at St. Pete Clearwater Airport
Fire rescue crews are on-scene of a single engine crash at approximately 1:15 p.m. on Saturday, November 25, 2017.
The single engine Piper crashed on takeoff from St. Pete Clearwater Airport (PIE).
After take off, the pilot identified as Robert Brandon of Pensacola, declared an emergency and requested a return to the airport. He attempted to turn east after departure from runway 36 crashing east of the runway.
AUDIO OF PILOT DECLARING AN EMERGENCY
Brandon was declared a trauma alert and transported to the hospital with serious but non life-threatening injuries.
The plane suffered substantial damage to both wings and front end. Firefighters worked to contain fuel leaking from the plane.
The investigation into the cause of the.crash is being investigated by the FAA and the NTSB. It has not yet been determined what caused the plane to crash.
The investigation continues.
Brandon informed deputies that he was headed to Pensacola.
Comments
comments