Man Dies After Beaten by His Registered Sex Offender Neighbor at Largo Mobile Home Park
Kirby Taylor, age 47 for Largo, Florida, was charged with second degree murder in the beating death of his neighbor, 58 year-old Richard Lariviere.
The incident occurred at approximately 10:21 p.m. on June 9, 2018 at the Heritage Village Mobile Home Park located at 12840 Seminole Blvd, Lot 46.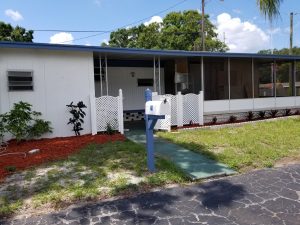 Taylor lived in an adjacent mobile home (Lot 70) to Lariviere.  According to court documents, Taylor entered Lariviere's carport armed with a metal pellet gun that resembled a real firearm.  Taylor began to strike Lariviere in the upper body and continued the beatings even as the man was defenseless on the ground.
Lariviere was transported to Bayfront Health St. Petersburg for further medical care.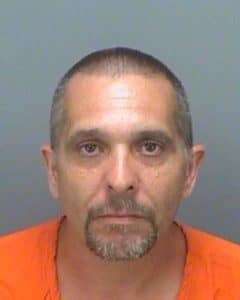 Largo Police arrested Taylor at approximately 3:30 a.m. on June 10, 2018 on charges of aggravated battery.
Lariviere died from his injuries at Bayfront on June 25, 2018 at 7 p.m.  The Medical Examiner's Office determined that the victim died as a result of blunt head trauma from the beating.
Following his death, the charges against Taylor were upgraded to Murder in the Second Degree.
Taylor reports that he was angry at Lariviere for making derogatory comments about his sexual offender status and his girlfriend.
Taylor is registered as a Sexual Offender after a guilty/conviction in a 2001 3rd degree rape case in New York.
[gmap-embed id="24016″]