Dunedin Man Shoots and Kills 15 Year-old Dog During Domestic Argument
Pinellas deputies have arrested 71 year-old David Wheeler at his home early Thursday morning.
At approximately 5:58 p.m., on July 4, 2018, Pinellas deputies responded to a  residence located at 1024 Suemar Road in Dunedin, for a report of arguing and  gunshots heard at the residence.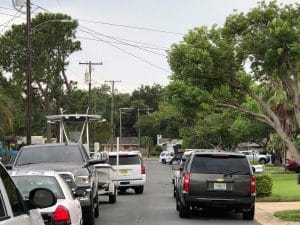 When deputies arrived, they could hear a male yelling inside the residence.  Deputies set a perimeter around the home and made contact with victims,  68-year-old Barbara Wheeler and 32-year-old Ryan Wheeler, who both exited the home at the request of deputies.
Deputies learned that Barbara Wheeler's husband, 71-year-old David Wheeler, had shot and killed the family dog and was still inside the home armed with a  handgun.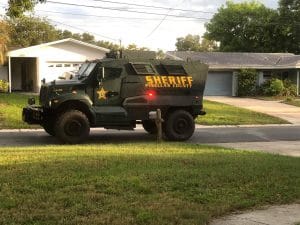 Deputies say prior to shooting the dog, David Wheeler made threats to kill his wife Barbara and pointed a .45 caliber handgun at her.
David's son, Ryan Wheeler, tried to intervene when David threatened Ryan with the handgun and threatened to shoot himself.
Deputies were trying to establish communication with David, when he was  spotted pointing a handgun through the front window of the residence at a deputy who was on perimeter.
Deputies spent over an hour trying to convince David to exit the residence  peacefully with no success.
At approximately 3:35 a.m. on July 5, 2018, David Wheeler voluntarily exited his residence and he was taken into custody without incident.
Wheeler was transported to the Pinellas County Jail and charged with two  counts of Aggravated Assault (Domestic), one count of Animal Cruelty, and one count of Aggravated Assault on a Law Enforcement Officer.
Wheeler will also receive a mental health evaluation as a result of a Baker Act.
Deputies seized numerous handguns, rifles and shotguns from Wheeler's home.
The investigation continues.