Multiple reports were received of a vehicle entering the waters of Tampa Bay. The incident was as a result of a vehicle crash at about 7:03 a.m. on Wednesday, August 28. 2019.
Witnesses reported the vehicle flipping multiple times prior to going into the water.
According to FHP, a 2015 Ford F150, operated by 30 year-old Wilson Rowland of Tampa was traveling southbound on I-275 in the inside lane near the 34 milepost. .
A white 2016 Saturn SUV was traveling southbound on I-275, overtaking Wilson's Ford at a high rate of speed in the inside lane.
FHP reports that charges may be pending as drivers were attempting to pass and block each other. FHP says that Wilson cut of the SUV, as it made a lane change, which led to the initial impact.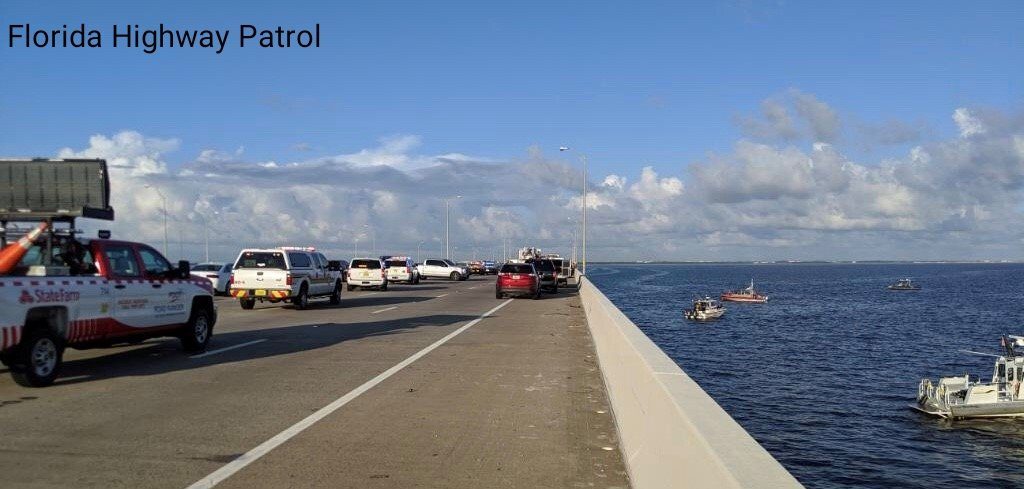 The SUV rotated, then overturned multiple times before entering Tampa Bay.
Tampa Police located the a white SUV and will assume all recovery operations.
As of 10:45 a.m., two inside lanes are now open as crews continue to work to recover the submerged SUV.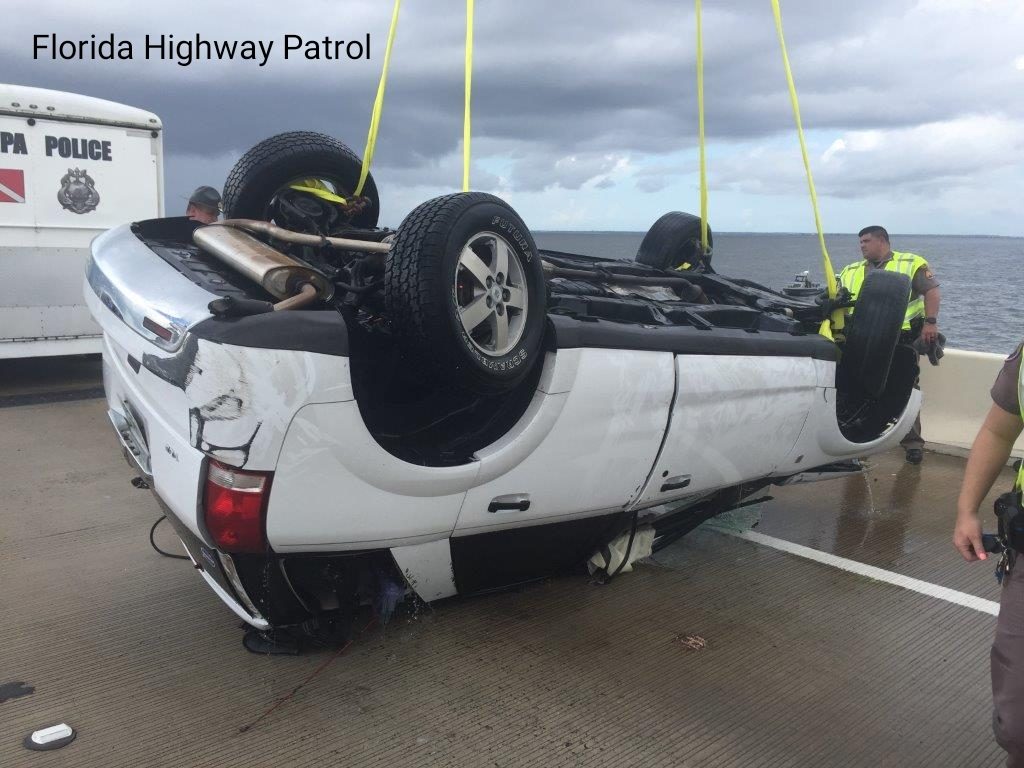 According to FHP, crews have removed a 2006 Saturn SUV from Tampa Bay.
At approximately 12:30 p.m. on Thursday, August 29, 2019, the body of a male was recovered in the water near the crash site. The FHP has released the identity of the deceased man as 53 year old Hiran Reis Vaz of Tampa.
Additional information will be released as it becomes available.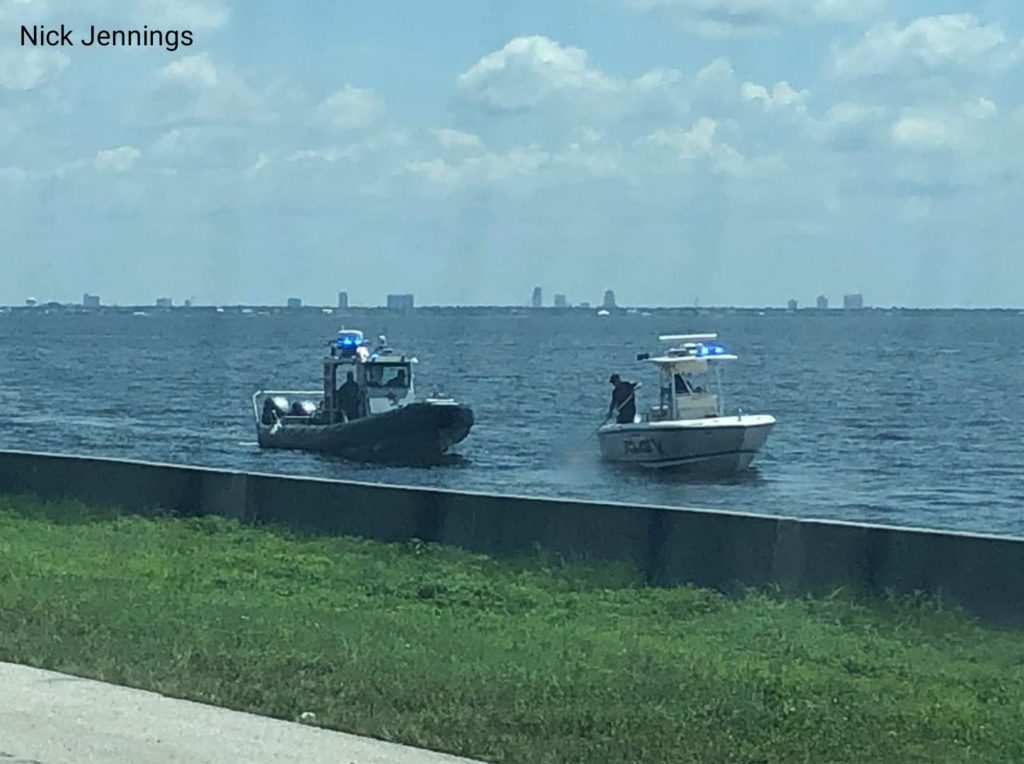 Any witnesses to this incident are asked to contact the FHP by calling 813-558-1800 or *FHP (*347).