Deputies from the Pinellas County Sheriff's Office assigned to the Marine Unit are investigating a fatal vessel crash between a boat and personal watercraft.
The crash occurred at about 4:50 p.m. on Friday, August 30, 2019, in the Intracoastal Waterway just north of the Tom Stuart Causeway in Madeira Beach.
According to deputies, 56-year-old Robert Krysztofowicz of East Aurora, New York, was operating a Yamaha personal watercraft, and was traveling northbound in the Intracoastal Waterway, just north of Tom Stuart Causeway in Madeira Beach.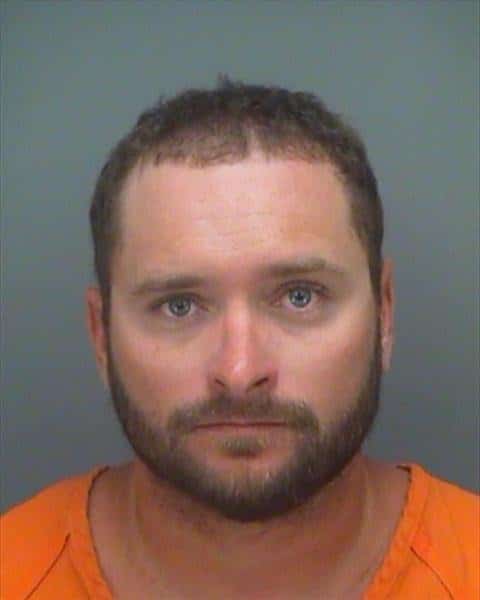 Deputies say 35-year-old Jesse Mayer of Madeira Beach was operating a 37 foot Center Console Freeman vessel, and was also traveling northbound in the Intracoastal Waterway. Mayer has a Charterboat Captain's License and according to a website operates James Gang Charters out of John's Pass.
During their investigation, deputies learned Mayer's vessel was traveling at a high speed through a slow wake zone and struck the rear of the watercraft driven by Krysztofowicz.
Mayer's vessel then traveled over the watercraft and Krysztofowicz, causing fatal injuries.
Krysztofowicz was brought to the Madeira Beach Marina located at 503 150th Avenue in Madeira Beach, and was pronounced deceased by deputies at the scene.
Thunderstorms were in the area at the time of the crash.
On September 9, 2019 at approximately 4:17 p.m., deputies arrested 35-year-old Jesse Mayer at his attorney's office located at 5250 Ulmerton Road in Clearwater and transported him to the Pinellas County Jail without incident.
Mayer was charged with BUI Manslaughter, Vessel Homicide, Child Neglect, Reckless Operation of a Vessel, and Violation of Navigation Rules.
According to arrest documents, Mayer was operating the vessel north on the intracoastal waterway at a high speed (approximately 73 mph) when he struck Krysztofowicz.
Investigators say Mayer showed indicators of impairment after the crash which included: odor of an alcoholic beverage, bloodshot and glassy eyes, dilated pupils, and a sway.
The arrest affidavit reports that Mayer's blood alcohol concentration was .102 almost three hours after the crash. A level of .08 exceeds the Florida threshold for impairment of operating a boat or motor vehicle. A much lower threshold is set for a licensed boat captain.
Mayer's own 9 year-old daughter was one of the passengers aboard the boat at the time of the crash.
The investigation continues.
Updated: September 10, 2019 -8:30 a.m.