Safety Harbor Man Killed in Pinellas Park Crash on Park Boulevard
52 year-old Christopher L. Biesel of Safety Harbor was killed in a vehicle crash that occurred on Park Blvd in Pinellas Park.
Units from Pinellas Park Fire Department and Pinellas Park Police were dispatched to the call for service at approximately 11:48 a.m. on Tuesday, July 18, 2017.
Biesel was driving a Kia Spectra northbound in the right curb lane of 43rd Street approaching a flashing red light at the same intersection.
According to Pinellas Park Police investigators, Biesel failed to yield the right of way by entering the intersection and was struck in the left front quarter panel by a 2004 Peterbuilt Semi-tractor trailer that was eastbound on Park Blvd. That vehicle was being driven by a 66 year-old man from Baldwin, Florida. The driver was not injured in the crash.
Biesel was transported to Northside Hospital by ambulance in serious condition. Tuesday evening, Christopher Biesel died as a results of his injuries.
Heavy thunderstorms at the time of the crash appear to have been a contributing factor in the crash. Traffic lights at the intersection of 43 St N and Park Blvd had gone to flash prior to the crash.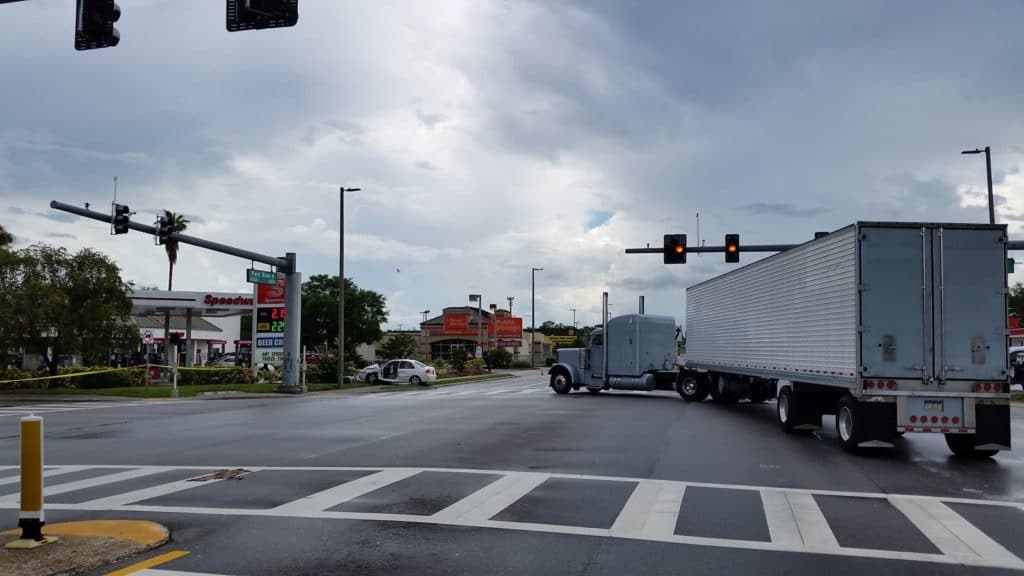 Comments
comments