Serious Injuries in Park Blvd Crash
At least two people were transported to a local trauma center due to a crash that occurred at approximately 11:45 a.m.
First responders from multiple agencies were dispatched to assist with this vehicle crash that occurred in the westbound lanes of Park Blvd in the 8100 block.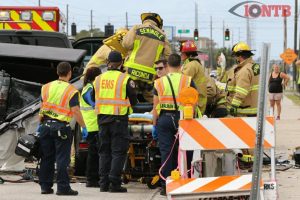 Two people were removed from one of the vehicles after a lengthy extrication. The first occupant removed was transported via ambulance and the second occupant via Bayflite.
FHP reports the roadway was reopened at 1:48 p.m.
FHP was assisted by the Pinellas County Sheriff's Office and Pinellas Park Police.
[gmap-embed id="21053″]