The St. Petersburg Police and St. Petersburg Fire Rescue responded to reports of a vehicle crash at approximately 4:20 p.m. on Wednesday, March 27, 2019.
Arriving units located a vehicle that crashed into a tree at 20th Avenue NE and 1st Street N in St. Petersburg.
Two adult men in the car had gunshot wounds. One victim died from his injuries, the other had serious injuries.
Detectives believe the shooting occurred about four blocks away in the 1700 block of Bay St., Northeast.
Witnesses reports two people transported from the scene via ambulance. One person was described to have been in very grave condition.
Investigators arrived on scene and began to review security camera footage in the area and speaking with neighbors.
The deceased victim has been identified as 42 year-old Quentin Hicks of 4159 4th Avenue South, St. Petersburg.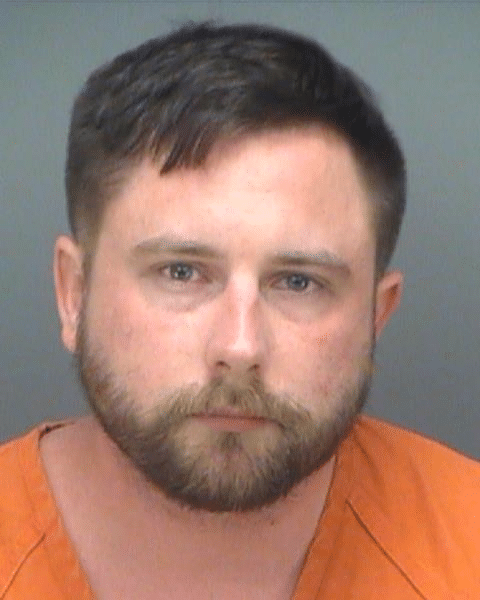 On Wednesday, April 3rd, St. Petersburg detectives arrested 31 year-old William John Shutt in the murder of Quentin Hicks, and attempted murder of the other man.
Investigators say that Shutt did not know the victims and that a traffic dispute led to the shooting.
Detectives released surveillance video of the incident showing a blue SUV, as well as a composite image of the suspect.
A detective spotted the vehicle and police were able to identify Shutt through investigative techniques.
Police arrested Shutt at about 4 a.m. after he entered the home of his girlfriend without permission.
Shutt is charged with murder in the 1st degree, attempted murder in the 1st degree, and residential burglary
Police released video of the scene. It shows a blue 2012 Hyundai Santa Fe pulling away from the black BMW immediately after the shots were fired at the victims in the BMW.
Attached was a composite image of the suspected gunman in the fatal shooting.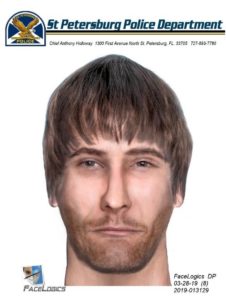 Anyone with information regarding this case, who wishes to remain anonymous is eligible for a reward of up to $3000. Please contact Crime Stoppers at 1-800 -873-tips.
You must contact Crime Stoppers first to be eligible for the reward.Anyone with information on the blue Hyundai, please call St. Petersburg Police at 893-7780 , or text SPPD plus your tip to TIP411