The St. Petersburg Police Department is currently investigating a crash that involved one of its officers and a DUI driver.
The crash occurred at approximately 8:25 p.m. on Saturday, April 11, 2020.
Investigators say that 53 year-old Tracy Lynn Miracle of St. Petersburg, was driving a Honda Civic when she crashed into a St. Petersburg Police Patrol car on 5th Avenue North near 51st Street.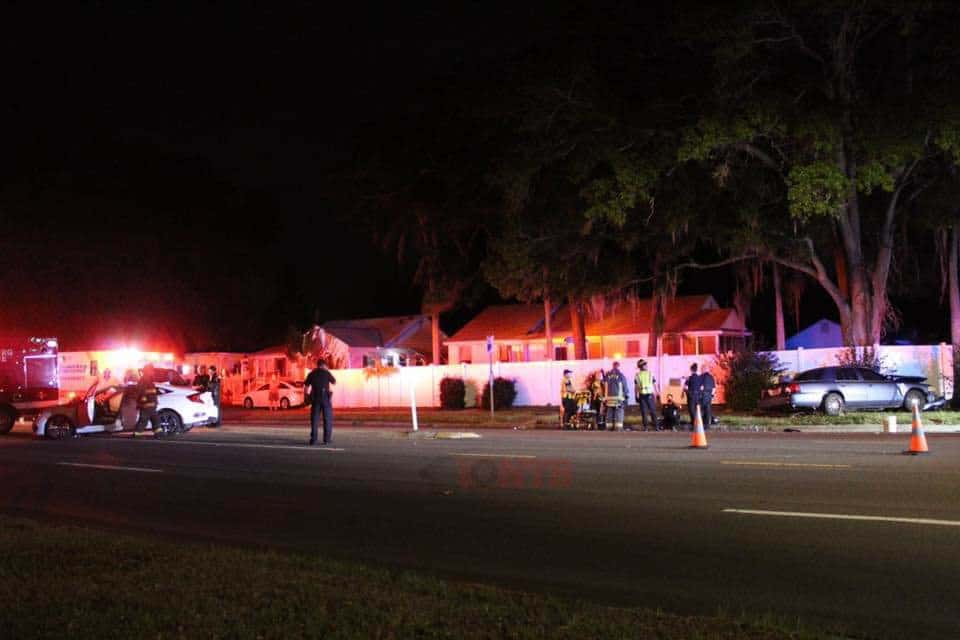 The officer was taken to the hospital to be checked out but did not suffer serious injuries.
Miracle was treated at the scene and refused to go to the hospital and booked into the Pinellas County Jail on charges of Driving under the influence crash with injuries and Refusal to submit to testing.
No specific details regarding the crash were released by St. Petersburg Police Department.