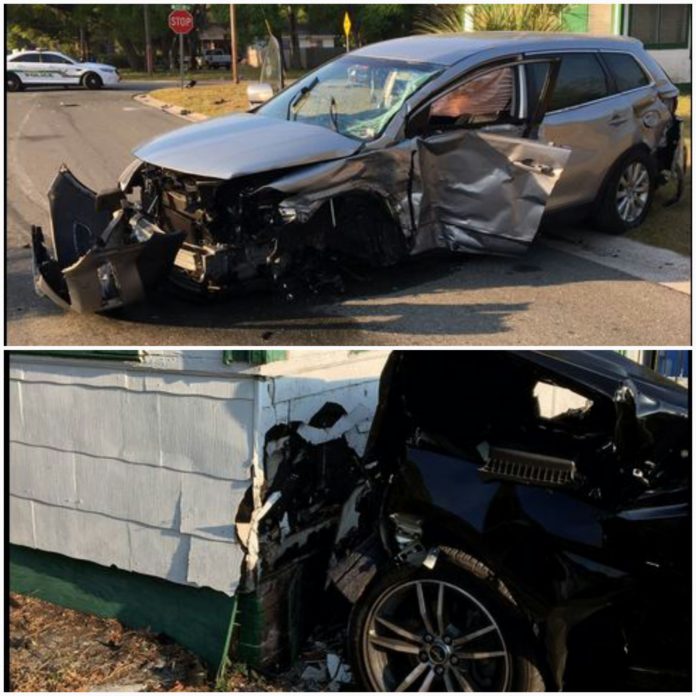 St. Petersburg Police are on the scene of a motor vehicle accident. The crash occurred shortly after 8AM on Thursday, March 23, 2017.
A stolen Mustang hit a SUV and crashed into a vacant house at 2029 35th St South.
Preliminary investigation shows that the driver of the Mustang, 18 year-old Ali Granville was speeding when he ran the stop sign at 35th St S. and 21st Ave S.
He collided with an SUV occupied by a woman and her 14-year old son.
The impact of the crash caused the Mustang to hit the vacant house.
The investigation is ongoing and charges are pending.
All three people were transported to the hospital with non-life threating injuries.
Comments
comments