Troopers from the Florida Highway Patrol (FHP) continue to investigate a fatal crash. The crash occurred in the southbound lanes of I-275 just west of the now closed 4th Street North exit ramp at approximately 4:08 p.m. on Tuesday, November 29, 2022.
Accoring to FHP, a 52 year-old male St. Petersburg resident was operating a van southbound on I-275, north of 4th Street near Milepost 31.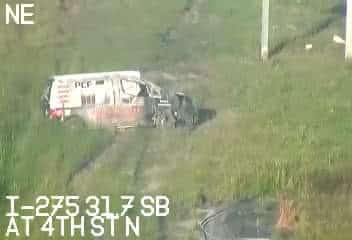 For an unknown reason, the driver lost control of the vehicle causing the van to depart the travel lanes. The van entered the outside shoulder and overturned. 
The unrestrained driver was ejected from the vehicle and died at the scene, according to FHP.