The Florida Highway Patrol (FHP) continues to investigate a four vehicle crash that involved one of their agency's vehicles. The crash occurred at approximately 2:42 p.m. on Wednesday, May 5, 2021.
Trooper say, the at fault driver, 29 year-old Emanuel Cortez Ramsey of St. Petersburg was arrested for DUI (Drugs), No Valid Driver License, Misdemeanor Possession of Cannabis, and Careless Driving.
Ramsey was operating his vehicle in the inside northbound lane of I-275. A 55 year-old male driver of a second vehicle was also traveling northbound on I-275 in the center. A pickup truck operated by a 35 year-old male from Dunedin was northbound in the outside lane of I-275.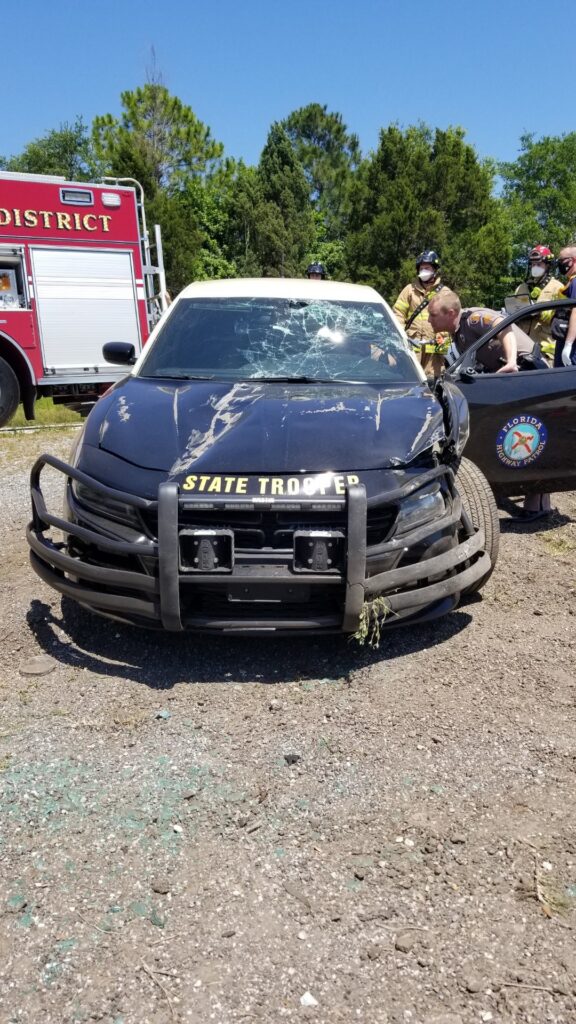 The fourth vehicle involved, a marked FHP patrol car, was stationary on the outside shoulder as the Trooper was performing traffic enforcement.  The patrol vehicle was parked perpendicular to the travel lanes adjacent to the entrance ramp leading from 54th Avenue North, near the 26 milepost.  When Ramsey lost control of his vehicle, he traveled into center lane and collided with the left rear of the second vehicle. The second then rotated counter-clockwise and overturned several times before coming to final rest along the inside shoulder of I-275.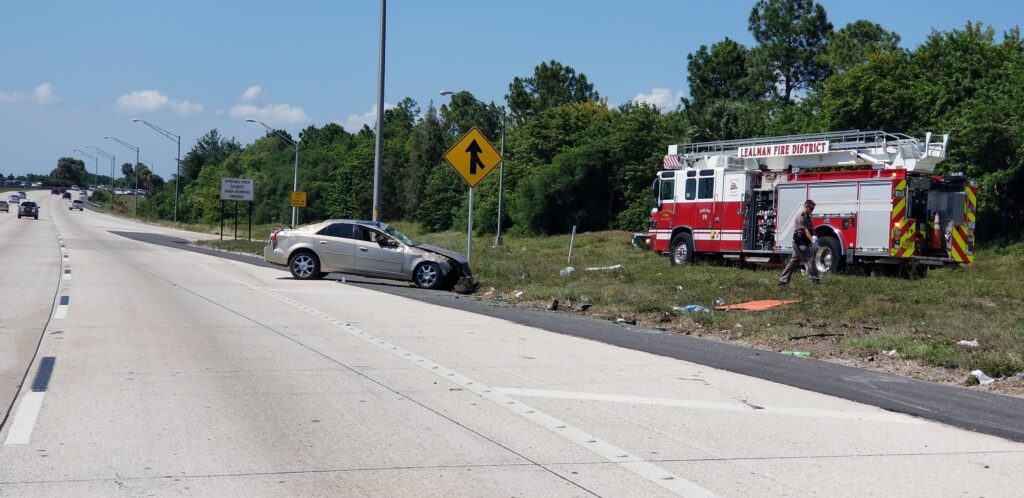 Ramsey's vehicle continued into the right lane and collided with the left side of the pickup truck which rotated and overturned onto the outside shoulder.  Once on the shoulder and while overturning, the pickup truck collided with a metal light pole and the left side, hood and windshield of the trooper's vehicle before coming to final rest on the shoulder.  The trooper's vehicle was pushed northeast several feet to final rest as Cortez's vehicle rotated and came to rest along the outside emergency lane. 
All injuries were described as minor according to troopers.
All lanes of I-275 were reopened at 5:45 PM