Largo Fire Rescue and Largo Police responded to reports of a vehicle crash at approximately 10:45 a.m. on Monday, April 1, 2019.
The crash occurred at the intersection of Ridge Road SW and 16th Avenue SW and involved two motorcycles and a Nissan sedan.
The two motorcyclists were transported as trauma alerts to Bayfront Health St. Petersburg with serious injuries.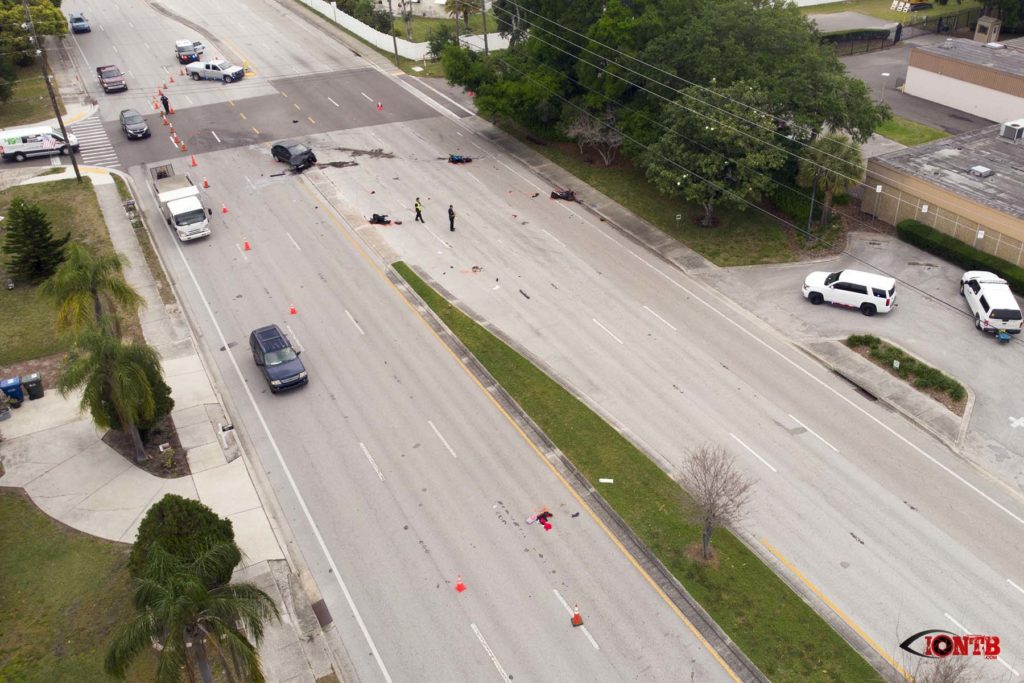 The driver of the Nissan was transported to a local hospital for evaluation.
One of two motorcycles involved in crash

Vehicle crash on Ridge Road in Largo
During the investigation, all northbound lanes of Ridge Road were closed. The curb lane in the southbound direction remained open.
Additional information will be provided if received from Largo Police.
Comments
comments