First responders from the Pinellas Park Fire Department and Pinellas Park Police Department responded to reports of a vehicular collision that occurred at approximately 7:25 p.m. on Monday, November 13, 2023.
The incident involved a Chrysler sedan and a Yamaha motorcycle. According to information provided by an eyewitness, the driver of the Chrysler was heading southbound on US-19 and attempted to make a left turn across the northbound lanes onto 82nd Avenue N. Meanwhile, the motorcyclist and the passenger were traveling northbound on US-19, approaching the intersection at 82nd Avenue N.
The collision transpired when the motorcycle impacted the Chrysler's rear passenger side, resulting in both male occupants being ejected from the motorcycle. Both occupants were transported to the trauma center at Bayfront Health St. Petersburg.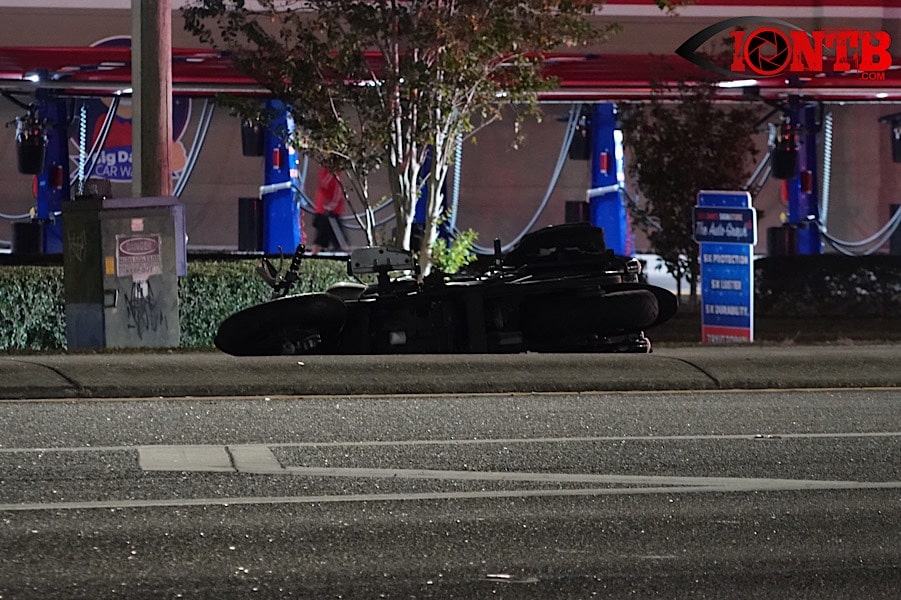 The severity of the injuries sustained by the motorcycle riders varies, with one of them described as having life-threatening injuries. Pinellas Park authorities are conducting a thorough investigation to ascertain the factors contributing to the crash.
The Pinellas Park Police Department (PPPD) encourages anyone with additional information regarding the incident to come forward and assist in the ongoing investigation. The contact phone number for PPPD is 727-369-7864.
All northbound lanes on US-19 are closed at 80th Avenue N during the investigation.
The identities of those involved in the collision have not been disclosed.
The driver of the vehicle remained on scene and is cooperating with the investigation. At this time, no criminal charges are stemming from the incident.
Updates on the investigation will be provided as more information becomes available.