Shanquia Holte, age 29, was rearrested on Thursday, July 1, 2021 after violating her pretrial release conditions. Her original arrest was related to a crash that occurred on Sunday, January 24, 2021 just south of the Bayside Bridge. The crash left two people deceased at the scene of the crash.
As part of her pretrial release, Holte was outfitted with a Continuous Alcohol Monitor (CAM) and GPS bracelet by the Pinellas County Sheriff's Office. According to court documents, on June 24th, 2021 lasting until June 27th, 2021, while wearing the CAM, Holte incurred a multi-day confirmed alcohol consumption event. She will remain in the Pinellas County Jail as her bail has been revoked.
Multiple agencies responded to the vehicle crash that occurred at approximately 11:15 p.m. on Sunday, January 24, 2021.
The crash involved three vehicles, a 2019 Nissan Altima, a white Nissan Rogue, and a Qipai motorcycle.
Two people died at the scene of the crash.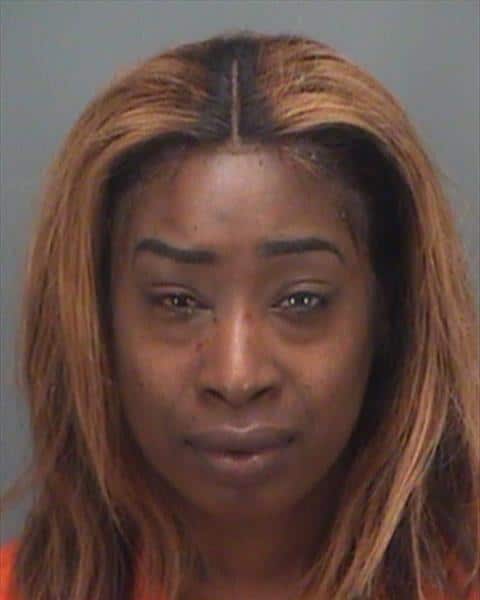 The crash occurred on 49th Street just south of the Bayside Bridge and north of Roosevelt Boulevard.
According to troopers, the Altima operated by a 29 year-old female from Clearwater was traveling southbound on the Bayside Bridge.
The Rogue and motorcycle were traveling northbound in the inside and center lanes respectively.
The driver of the Altima lost control of the vehicle which crossed the median and collided with the Rogue and motorcycle.
The motorcycle and Altima came to rest in the tree line on the east shoulder of the roadway.
The motorcyclist, a 50 year-old male from Palm Harbor, and the passenger in the Altima, a 29 year-old female from Largo died at the scene.
Troopers say the driver of the Rogue was not injured in the crash.
The 29 year-old female driver of the Altima, Shanquia Holte, was transported to the hospital. She later arrested by troopers and charged with DUI Manslaughter and Vehicular Homicide.
According to the arrest affidavit, Holte admitted to consuming "Hennessey on the Rocks" prior to the traffic crash. She advised she left the Cedar Lounge and felt "tipsy" prior to the crash. Her blood alcohol level at Bayfront was reported as .191. Approximately 7 hours after the crash, she provided two breath samples; .045 and .046.
Holte bonded out of the Pinellas County Jail in the early morning hours of Tuesday, January 26, 2021. She was ordered to be outfitted with a GPS monitor and a continuous alcohol monitoring device.
The Florida Highway Patrol's policy is to withhold the names of all parties involved in crashes due to Marsy's Law. This law, passed by the voters in 2018, was law was meant to protect crime victims. FHP has expanded and provided this protection even to those that have been arrested and caused the death of others in recent DUI cases. Their interpretation deprives the public of information that had always been available as part of the state's public records law.