Deputies from the Pinellas County Sheriff's Office responded to reports of a vehicle crash with heavy damage in the area of 3696 Tampa Road in Oldsmar. The crash occurred at approximately 4:25 p.m. on Saturday, November 6, 2021.
According to investigators from the Major Accident Investigation Team (MAIT), 42-year-old Alana Rodriguez was traveling eastbound on Tampa Road at a high speed in a 2017 Silver Infiniti Q70. Rodriguez attempted to switch lanes and lost control of the vehicle, exiting the roadway to the south directly in front of 3696 Tampa Road.
Investigators say the vehicle struck a concrete power pole, overturned and then struck another concrete power pole, where the vehicle separated in half.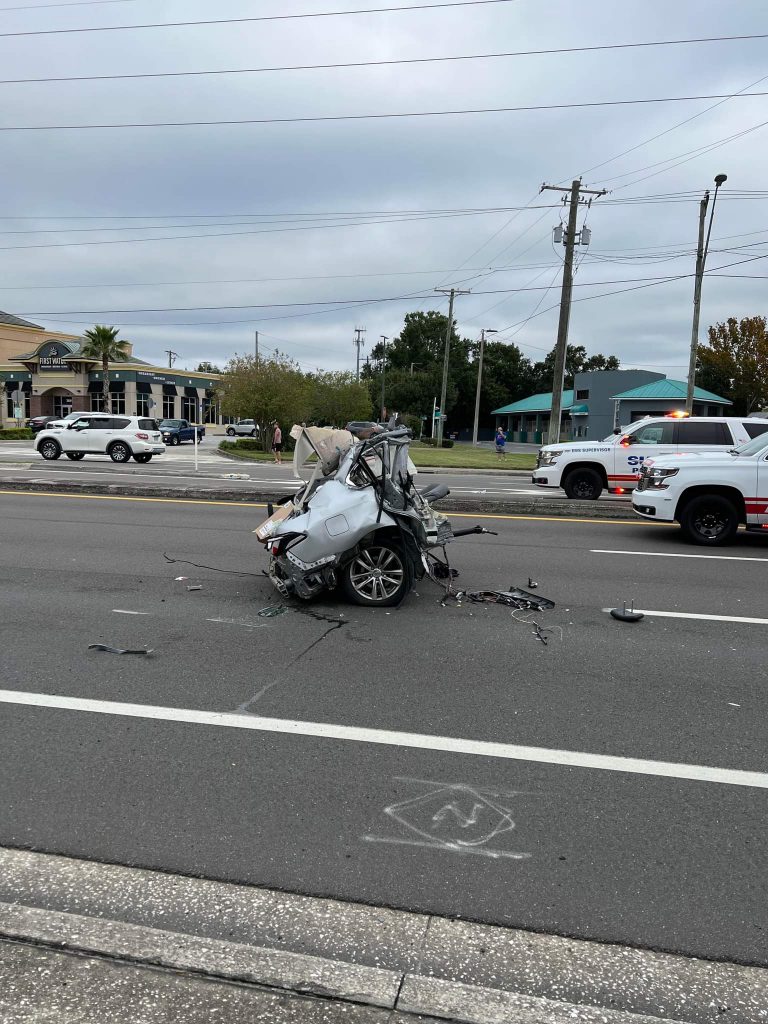 Rodriguez was transported to the hospital with life-threatening injuries.
According to investigators, speed and impairment appear to be factors in the single vehicle crash.
The investigation continues.