The Largo Police Department continues to investigate a fatal wrong way crash on US-19 in Largo. The crash occurred shortly before 2:15 a.m. on Sunday, May 3, 2020, on the overpass of northbound US-19 near 66th Street.
Officers and fire rescue personnel arrived on-scene of the two vehicle crash. Investigators say that the driver of a wrong way vehicle, a 2014 Nissan Murano, was traveling southbound in the northbound lanes and struck a vehicle traveling northbound, a 2004 Mitsubishi Outlander.
The wrong way driver was identified as 27 year-old Britney Crawford of Tampa.
According to the arrest affidavit, two Pinellas County Sheriff's Deputies were passed by Crawford at a high rate of speed. The deputies were unable to stop the vehicle. It was reported that she was traveling the wrong way on US-19 in the area of Countryside Mall. Her vehicle ultimately collided nearly head-on with the northbound vehicle that was approaching the crest of the overpass near 66th Street N.
Following the crash, Crawford was found in the driver's seat unconscious and firefighters worked to extricate her from the vehicle. Officers noted a strong odor of an alcoholic beverage emanating from her breath and two open cans of Hard Seltzer were found in the passenger compartment. According to the arrest affidavit, Crawford's alcohol level was .202 which is about 2 1/2 times the legal limit.
Crawford was flown to a local trauma center for her injuries after she was extricated from the vehicle. Her passenger, a young child, was transported to a local hospital for non life threatening injuries.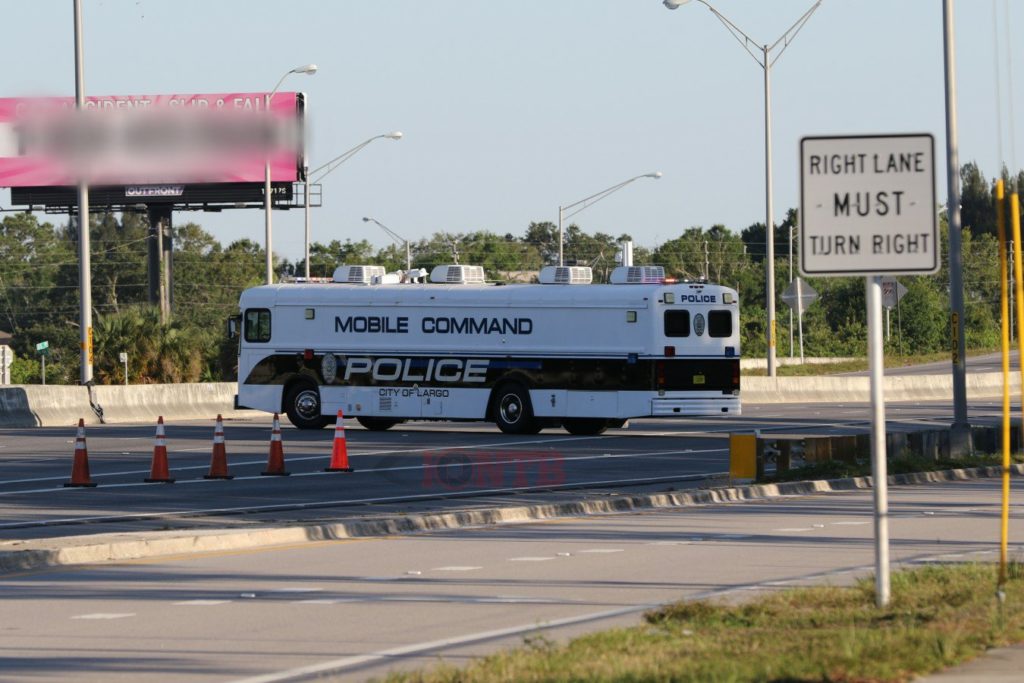 Paramedics discovered one of the passengers in the northbound vehicle died of his injuries at the scene. The driver of that vehicle suffered an injury to their knee. The other passenger in the vehicle, a 10 year-old, received significant internal injuries but investigators say they are non life threatening injuries.
The roadway was reopened in the 8 o'clock hour after the on-site investigation was completed.
Britney Crawford of Tampa, was arrested and charged with DUI manslaughter, DUI with serious bodily injuries, Vehicular homicide, and Child neglect.
No other information is available at this time.