Crash Occurs in Kenneth City After Driver Attempted to Flee from Pinellas Deputy
A vehicle crash involving a deputy occurred at approximately 5:30 a.m. on Friday, February 9, 2018 on 66th Street just to the north of 46th Avenue N.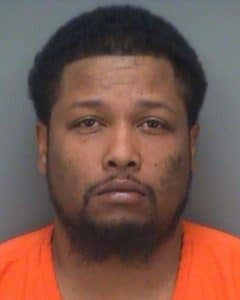 Shortly before the crash, deputies from the Pinellas County Sheriff's Office were notified of a wrong-way driver.  Deputies were able to locate the 2008 Chevrolet Impala which began to drive in a reckless manner and drove through at least one red light.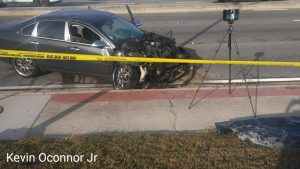 Various techniques were deployed in an attempt to stop the vehicle which included both the successful deloyment of a tire deflation device and an unsuccessful  precision immobilization technique (PIT).
As the suspect vehicle passed 46th Avenue North, it struck a Ford Windstar being driven by a Pinellas Park resident, 65-year-old Bernard Deins III, as he was turning left from the southbound lanes of 66th Street North, into a gas station parking lot.
Deins was transported to a local hospital with non-life threating injuries.