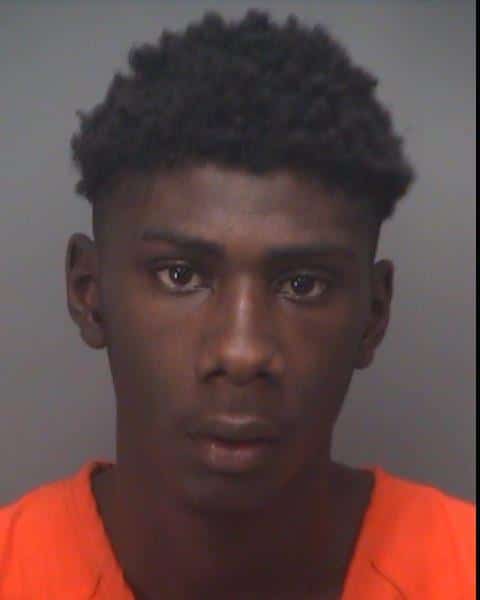 Deputies Track Down Subject After He Assaults Security Officer at St. Petersburg College – Seminole Campus
18 year-old Reginald Donnell Boone, Jr. of Palm Harbor was arrested by Pinellas County Deputies after an altercation at the UF/SPC Partnership (St. Petersburg) Dental Clinic.  The alteration occurred at about 2:49 p.m. on Friday, May 26, 2017 at the clinic located at 9200 113th Street N in Seminole, Florida.
According to the arrest affidavit, Boone entered the dental clinic seeking medical attention for tooth pain.  He reportedly was dissatisfied with the length of time it was taking to address his pain.
Boone reportedly entered the area of the office where patients were being treated causing a disturbance while cursing and yelling.  Security officers were called to assist in escorting Boone from the facility.  He continued to be argumentative, cursing at the officer, and ultimately striking the security officer in the chest with both hands.  He followed up by striking the officer in the face twice with a closed fist.
Boone fled the location and ran into the neighborhood behind a nearby US Post Office. With the assistance of a K-9 and the "Eagle", deputies were able to track down Boone and place him under arrest.  He was transported to the Pinellas County Jail and is currently being held on $5,000 bail.  Boone is facing charges of Felony Battery on a Security Guard over the age of 65.  The security guard was treated for visible injuries to his face.
Comments
comments