Deputies from the Pinellas County Sheriff's Office are currently investigating a three vehicle crash that occurred shortly before 4 a.m. on Monday, September 14, 2020 in Pinellas Park.
According to investigators, 33-year-old Akeem Edwards of St. Petersburg was driving his silver 2020 Ford Mustang recklessly in the area of 34th Street North and 54th Avenue North.
Deputies attempted to stop Edwards but he fled and continued to drive recklessly Southbound on 66th Street until he reached the intersection near Park Boulevard and 66th Street North.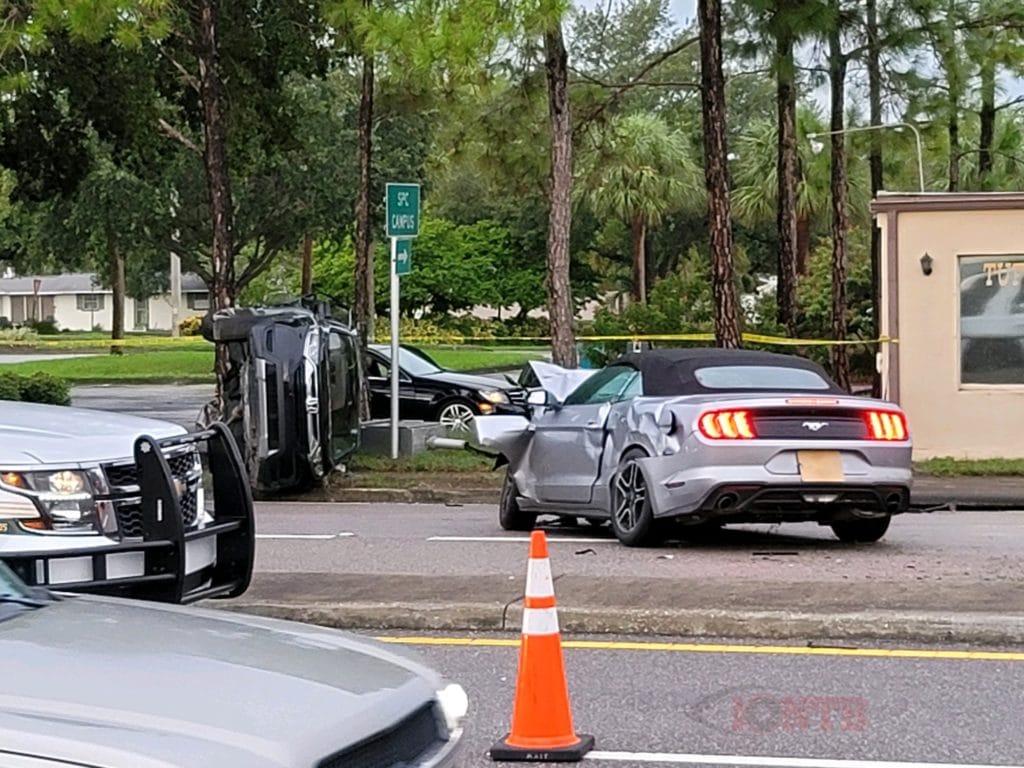 Edwards went through the intersection and struck the rear of a black Honda CRV and a Maroon Toyota Sequoia travelling in the same direction.
Investigators say the Toyota stopped in a parking lot and the Honda lost control, slid across the Southbound lanes and tipped onto the driver's side.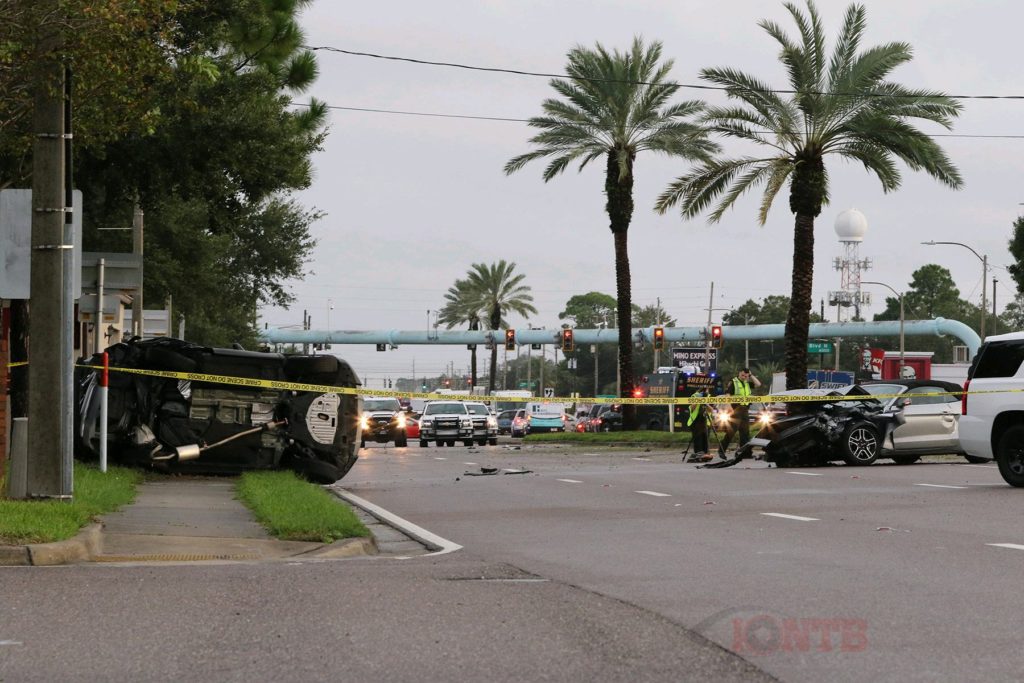 Edwards also lost control, crashed in the Southbound lanes and fled on foot.
Edwards was apprehended a short time later by a K-9.
The driver of the Toyota was uninjured, the driver of the Honda and Edwards were transported to local hospitals for minor injuries.
Edwards remains hospitalized and charges are pending. He is facing charges of fleeing and eluding, possession of cocaine, and leaving the scene of an injury crash.
Speed does appear to be a factor but impairment does not according to investigators.
The investigation continues.